Scott Kannberg
Merida, Yucatan, Mexico
Spiral Stairs
Preston School of Industry
Pavement
www.spiralstairsofficial.com/
pitchfork.com/artists/3389-preston-school-of-industry/
www.matadorrecords.com/pavement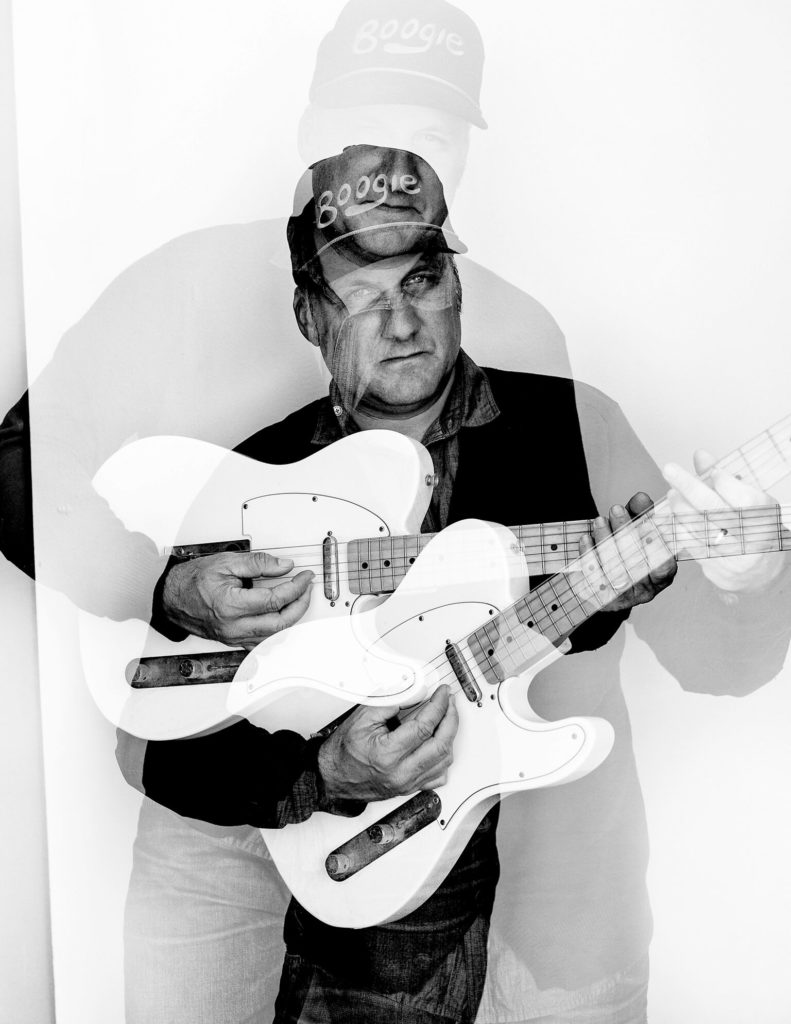 How long have you been a musician? How did you get into it in the first place?
30 years or so… SM and I had a band in college, 1987 or so. Bag O Bones was the name. Instrumental jams. I bought a bass (red Ibanez roadster) at my favorite record shop in SF. I had no idea how to play it. Learned to play by listening to Echo and the Bunnymen, New Order, and X records.
Who have been some of your major musical influences, past or present?
X, The Clash, Devo, R.E.M., Wire, Velvets, Television, Can, Bunnymen, The Fall, Stranglers, Fleetwood Mac, Beefheart, Big Star, MBV, Dinosaur Jr., Sonic Youth, The Clean, AMC, Replacements, Parquet Courts, Broken Social Scene, Blank Realm. The list can go on and on really.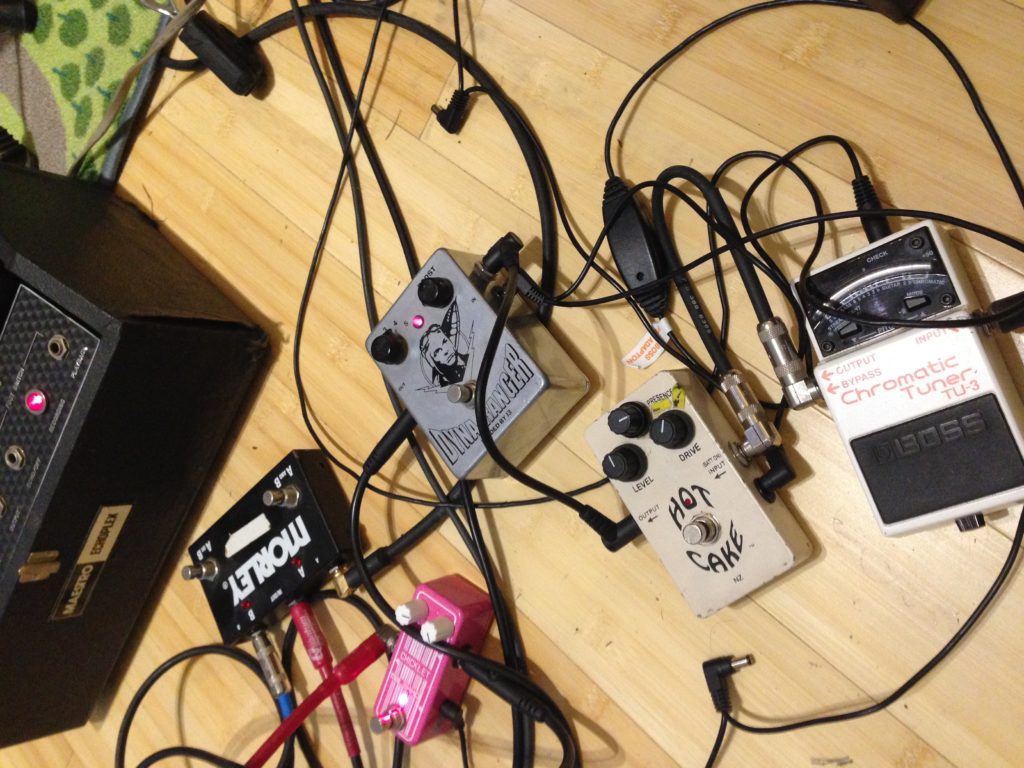 What drew you to using pedals initially? Have you been using them throughout your playing career? How have pedals helped to shape your sound, or influence the style that you've created?
Only pedal I really use is the HOT CAKE. Made in New Zealand. First saw one by touring with David Kilgour of The Clean and The 3Ds and they used them. The sound coming from them was super cool. Had to get one. I've used it ever since the first tour of NZ in 1992. Before that I used a RAT. The sound is very tubey, surfy, and out there. I've also used various delays, but not really anymore. I'm trying to keep it simple.
What's your current setup look like? Take us through your pedal rig (feel free to include amps and instruments as well if you'd like):
HOT CAKE. TUNER. That's it. I have a 1966 Fender Super Reverb Blackface amp. I bought it brand new in 1994 or so. The shop I bought it from (Black Market in SF) found a bunch of them in some guys garage that were never sold. I still have the dirt on it from the dirt clods unhappy Lollapalooza fans in WV threw at us. I play a 1972 Fender Tele Deluxe and a 1966 Fender Jazz Master.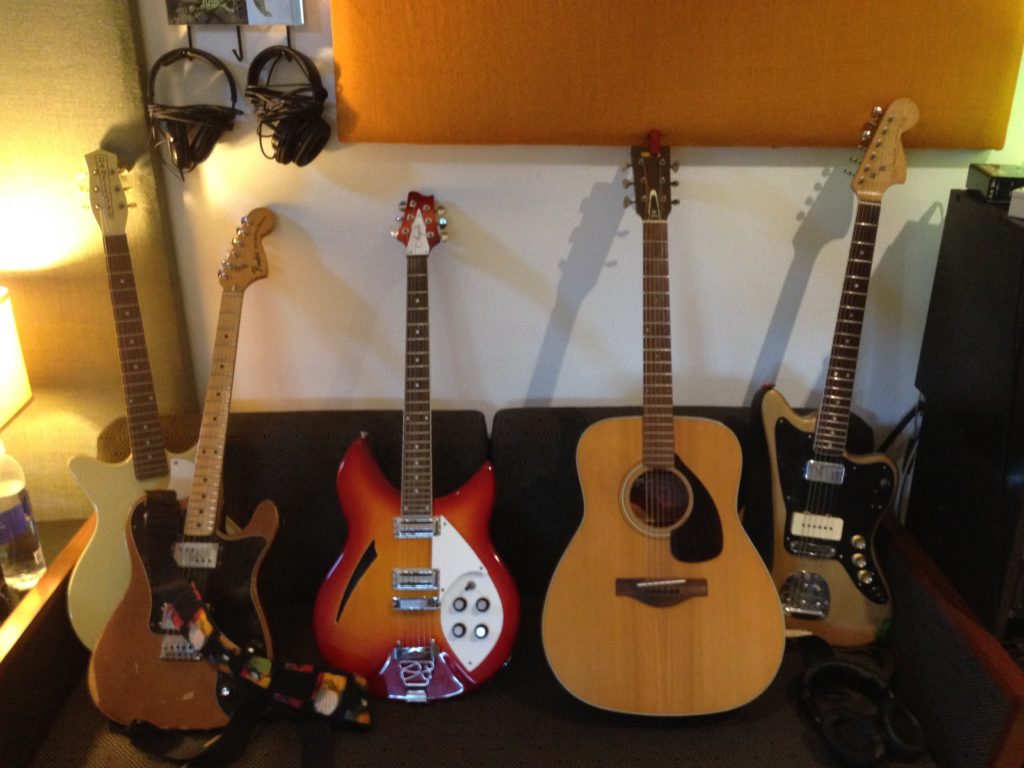 Favorite type of pedal (drive, delay, fuzz, etc. – more than one answer is always acceptable!):
HOT CAKE!
You're stranded on a desert island – which three (3) of the following do you want to have?
Instruments: Maybe an original SG or something like that?
Amps: A 70's Twin Reverb?
Pedals: HOT CAKES!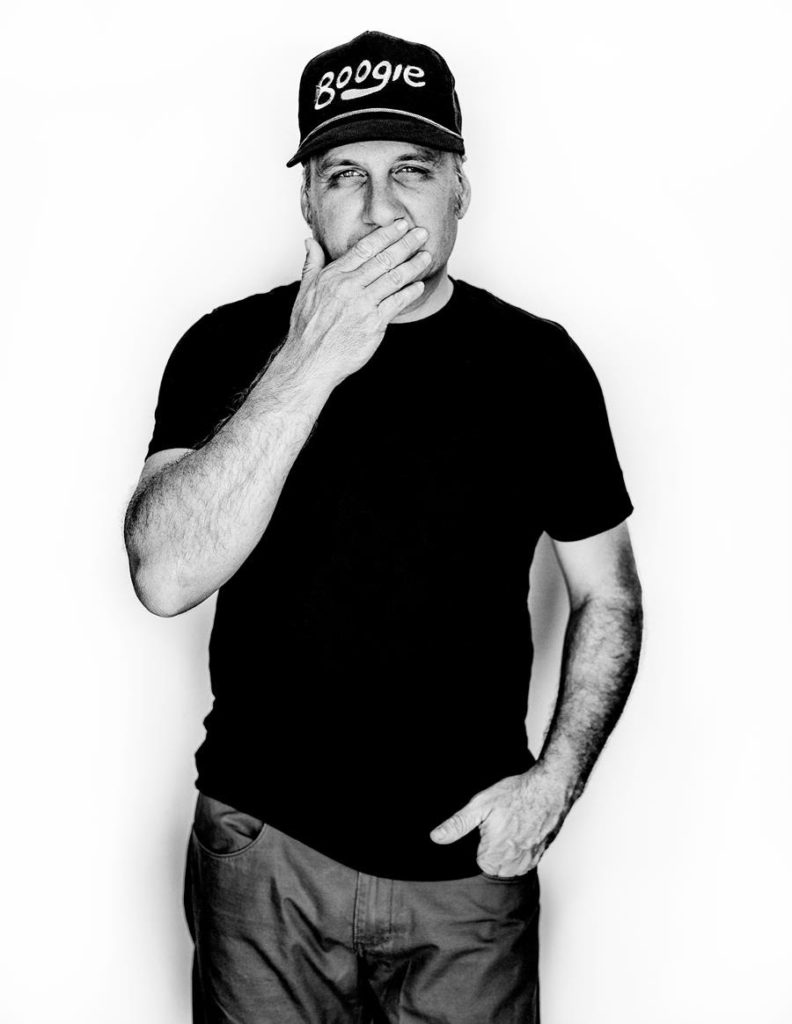 What's up next for you/your band(s)?
New Record comes out March 24 worldwide. DORIS AND THE DAGGERS. Touring after that. And then recording a new one in July in SF.
The Klon hype: Love it or Hate it?
What's that?
---
Thanks so much to Scott for taking the time to answer some questions! Make sure to go check out www.spiralstairsofficial.com/, and check their tour page to see when they're headed to a town near you! Cheers!
---
GET EXCLUSIVE UPDATES, CONTEST INFO, SEE OUR LATEST DEMO VIDEOS AND MORE: