Matt Jalbert
New York
TAUK
http://taukband.com/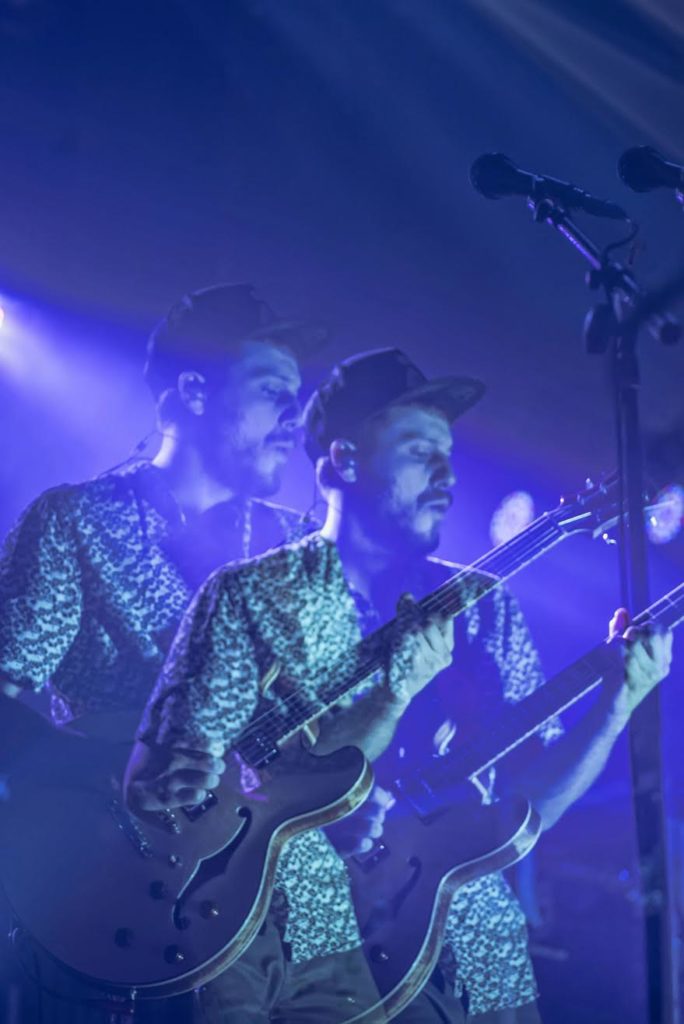 How long have you been a musician? How did you get into it in the first place?
I've been a musician pretty much all of my life. My mom had me and my brothers learning how to read music and play from a young age. I started out on the violin and it lasted maybe a couple of weeks before I decided it wasn't for me and asked if I could try guitar. Right away there was a connection and it's lasted my whole life.
Who have been some of your major musical influences, past or present?
This list could go on forever so I'll just throw out a few that come to mind. Jimi Hendrix, The Who, Pink Floyd, Phish, Frank Zappa, John Scofield, Weather Report, Aphex Twin, Radiohead, Bill Frisell… yeah, I could just keep going.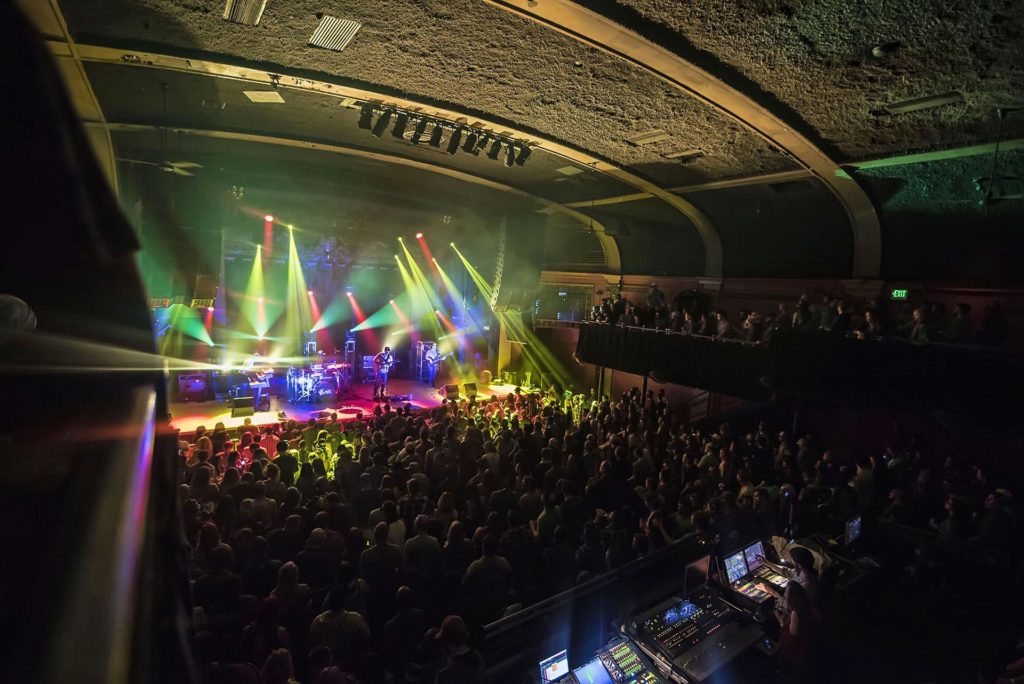 What drew you to using pedals initially? Have you been using them throughout your playing career?
My first electric guitar was a used Gibson SG, I think I liked those because that's what Pete Townshend played. And wanting to have a good rock sound I knew I needed distortion. I had no idea what I was doing so I went with whatever seemed reliable and affordable and ended up with some Boss pedals. Once you start hearing the different sounds and how much pedals can shape your tone it's all over. I've been using pedals as a way to shape my tone forever.
How have pedals helped to shape your sound, or influence the style that you've created?
Pedals have a huge role in shaping my sound, especially within to world of TAUK. We've been a band for so long which means we've been listening to each other play music for a long time. I know what the band sounds like and what textures are being used which helps me figure out where I want the guitar to fit into all of it. I use a lot of delay and there's always some sort of dirt on my sound and it all has to do with filling in the area that I think the guitar should within our band.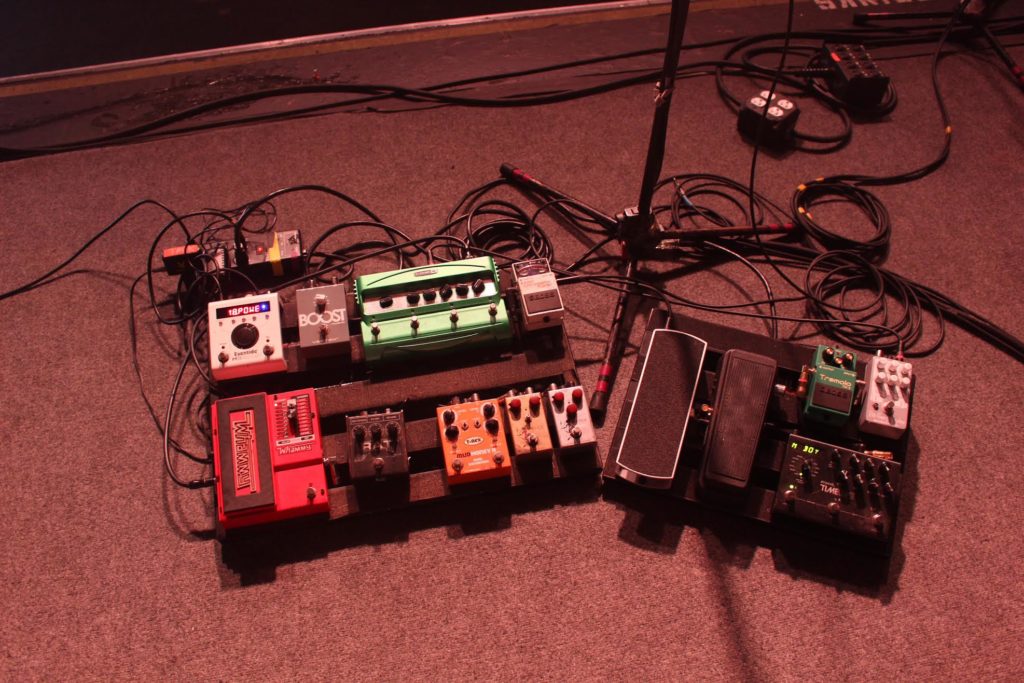 What's your current setup look like? Take us through your pedal rig (feel free to include amps and instruments as well if you'd like):
Guitar: Eastman T186MX-BD
Amp: Supro Royal Reverb
Pedals: Archer Ikon, Archer Overdrive/Boost, T. Rex Mud Honey II, Strymon Timeline, Line 6 DL4, Whammy, Boss Tremolo, Eventide H9, Crybaby Wah, Vertex Boost (I'm always adding/swapping things out, but most of these are my go to's)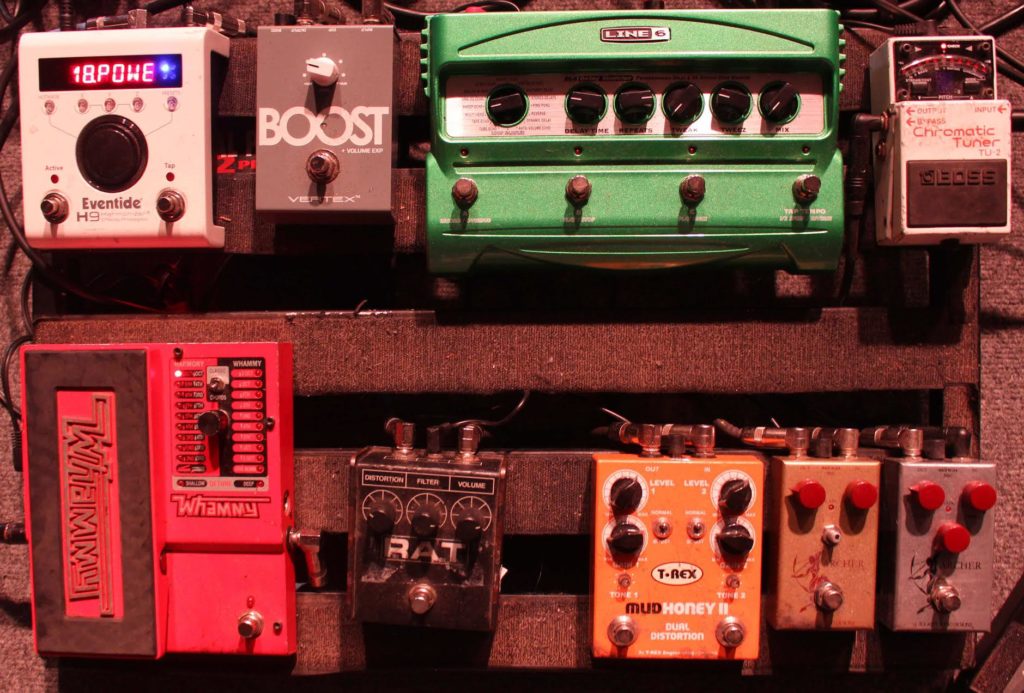 Favorite type of pedal (drive, delay, fuzz, etc. – more than one answer is always acceptable!):
I use a lot of delay. It's pretty much always on. The Strymon Timeline is probably my most used pedal along with the Archer Overdrive. I'll use more subtle delays almost like a reverb, which is something I started doing after listening to a lot of Kurt Rosenwinkel and I just love how much it can beef up the tone. But the Timeline is amazing because you can save as many sounds as you would ever need, you can program it down to the smallest detail, and all of the sounds are incredible. We have certain songs that we play to a drum pad so being able to program my pedals to match the BPM is crucial. It can go all the way from just something small to hone my tone in or you can just make wacky, trippy sounds on the fly when the time calls for it.
You're stranded on a desert island – which three (3) of the following do you want to have?
Instruments: My Eastman, any acoustic, and a piano
Amps: Supro Royal Reverb, Swart Atomic Space Tone, Vox AC30
Pedals: Strymon Timeline, Archer Overdrive, Whammy
What's up next for you/your band(s)?
We're right in the middle of our Winter/Spring Tour right now and have a little over a month left. So right now all the focus is on making each show count. We've had some incredible nights so far and we get to end the tour back home in NYC at Irving Plaza which is gonna be a great way to wrap things up before we start hitting some festivals for the summer.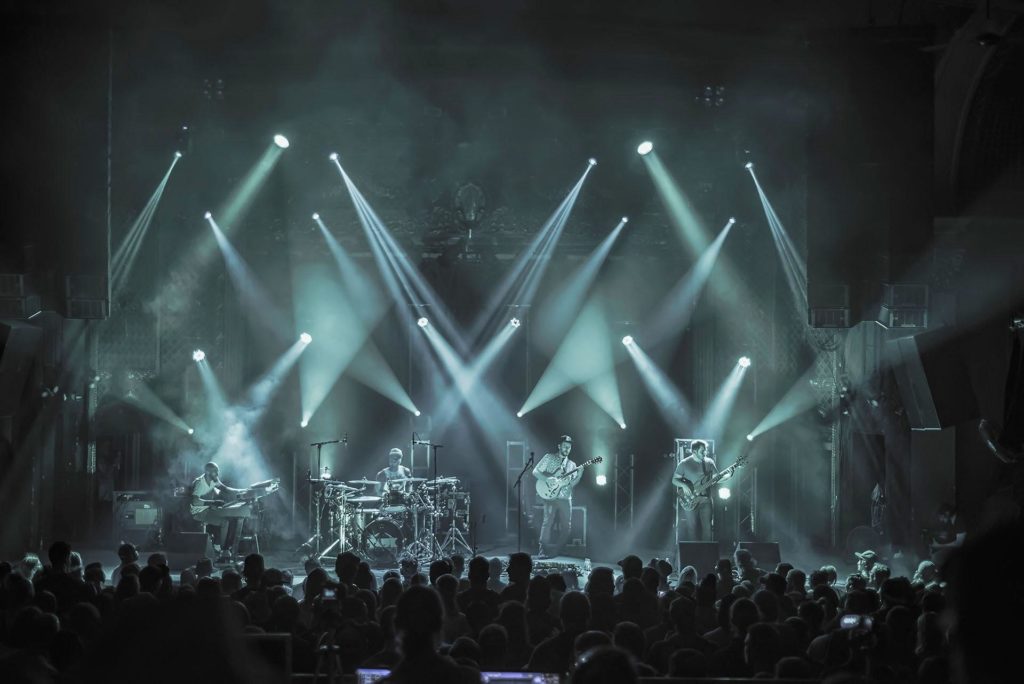 The Klon hype: Love it or Hate it?
Well I know the Archer pedals are supposed to be modeled after the Klons and I love those pedals so I guess I'll say love it, although I've never actually played an actual Klon. But hey a good pedal is a good pedal!
---
Thanks so much to Matt for taking the time to answer some questions! Make sure to go check out http://taukband.com/, and check their tour page to see when they're headed to a town near you! Cheers!
---
GET EXCLUSIVE UPDATES, CONTEST INFO, SEE OUR LATEST DEMO VIDEOS AND MORE: