DEVON ALLMAN
The Devon Allman Band: ST.LOUIS, MISSOURI, USA, EARTH
THE SLAYS: MEMPHIS, TENNESSEE, USA, EARTH
devonallmanband.com
theslays.com (coming soon)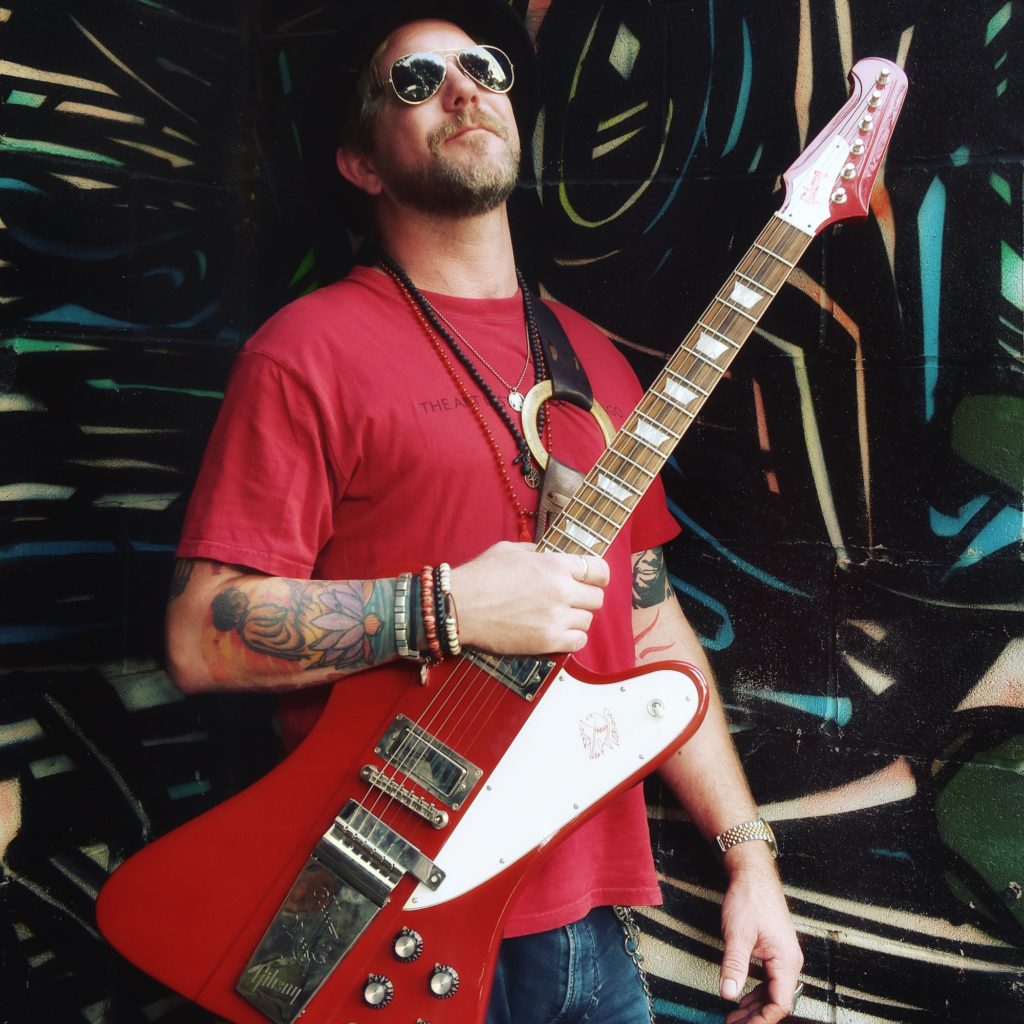 How long have you been a musician? How did you get into it in the first place?
At 5, the vinyl bug bit me and it was love at first spin. At 9, the live music bug bit me when Rick Nielsen of Cheap Trick pulled out the 5-neck guitar at my first concert. But as for me playing…I was 13. I saw a local asswipe attempt a crap-ola version of "Photograph" by Def Leppard…it was the first time I saw someone play from just a few feet away. He was terrible. The light bulb went off…"I can DO this." Later, I recruited fellow punk-ternative loving freakshows to make really bad music in a really good neighborhood, much to the chagrin of my high school principal who lived across the street. Her Sundays were never the same.
Who have been some of your major musical influences, past or present?
Hendrix, The Smiths, The Doors, Curtis Mayfield, The Clash, Albert King, Otis Redding, Rush, The Cure, Miles Davis, Mulatu Astatke, Fela Kuti, Carlos Santana, Magic Johnson, John Stockton, Dr.J, Dr. Dre, The Rolling Stones.
What drew you to using pedals initially? Have you been using them throughout your playing career? How have pedals helped to shape your sound, or influence the style that you've created?
I wanted my guitar to sound like Black Sabbath. No, I went thru a long purist period where I was totally anti-pedal. They do not shape my sound, my fingers do. They re-color it and re-direct it. If I want a sound like I'm on Mars, grab a pedal.
What's your current setup look like? Take us through your pedal rig (feel free to include amps and instruments as well if you'd like):
My current rig is boring pedal-wise… It's a '59 Custom Historic Les Paul thru an Orange 50W Rockerverb Head. The only pedals I use are an EP Boost and a Dunlop 535Q Wah pedal.
Now my producer rig is another planet. As an album producer, pedals are the sonic equivalent of paintbrushes. You want every vibe, shape and color you can have. I have well over 100 pedals now, from the Mr. Black "GilaMondo" to the Freeze pedal, KAOSS pad, almost every single Mad Professor pedal (which I endorse) – man, you name it, I got that shit. Funk ones, krunk ones, big ones, small ones, MoogerFoogers…it's totally an insane addiction. When I load up to go produce a record for an artist, I usually bring about 30 pedals.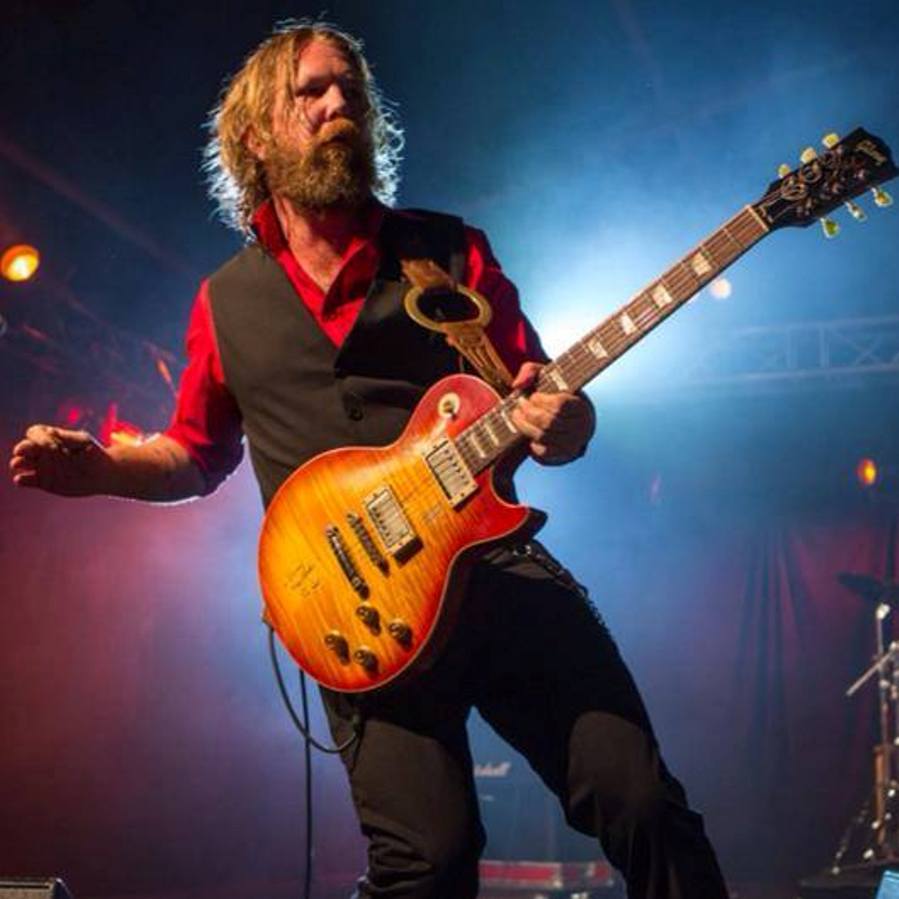 Favorite type of pedal (drive, delay, fuzz, etc. – more than one answer is always acceptable!):
I dig the new MXR Shin-Juku a lot. I dig the Fried Gold from Yellowcake. I really dig the Turnip Greens pedal (great concept). The Mr. Black stuff is out of this world good. We used a bit of the Green Rhino on the new record by my side project THE SLAYS. The Red Witch is good fun. OCD is always nice. I have some kick ass vintage ones as well.
You're stranded on a desert island – which three (3) of the following do you want to have?
Instruments: TOTALLY ALL DAY LONG…INSTRUMENTS ONLY…A LES PAUL, A STRAT AND AN ACOUSTIC…DON'T NEED ANYTHING ELSE!
What's up next for you/your band(s)?
World Tour for the solo band started in USA in March, kicks over to Hawaii, Australia, then to Wanee Festival, straight to Amsterdam and then UK…we should assault about 20+ countries this year. Then my very own record label launches in June. And my side project THE SLAYS with Cody Dickinson from North Mississippi All-Stars debut record drops in August. Life is good.
The Klon hype: Love it or Hate it?
I don't give a shit either way.
Any last comments, promos or anything you'd like to talk about?
Music and art as a whole is the balance point of the evils that go on in this world…so when you spread music, you spread love. Be kind to all humans.
---
Thanks so much to Devon for taking the time to answer some questions! Make sure to go check out devonallmanband.com, and check his tour page to see when he's headed to a town near you! Cheers!
---
GET EXCLUSIVE UPDATES, CONTEST INFO, SEE OUR LATEST DEMO VIDEOS AND MORE: