Chris Benson
Portland, OR
Benson Amps
www.bensonamps.com/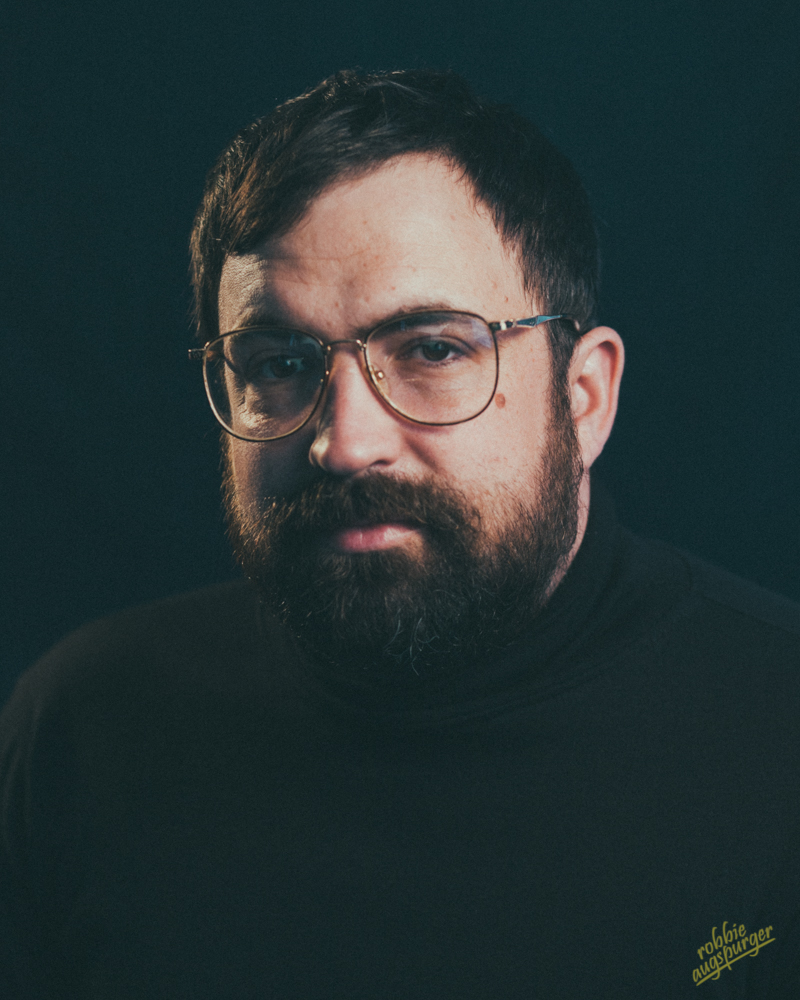 How long have you been a musician? How did you get into it in the first place?
I've been a musician since I first started banging on a piano and found a simple melody to pick out. I think it was at a Christmas party when I was 5 at a neighbors house. Music has been a huge part of my life, and has been huge part of my identity for as long as I can remember. Building amplifiers is kind of an extension of my love of music.
Who have been some of your major musical influences, past or present?
I came up listening to Grunge and Jimi Hendrix in high school, Bob Dylan and The Band through college, indie songwriters like Elliot Smith, David Bazan and Sufjan Stevens through my 20s, and mostly 70s rock and 90s hardcore in my 30s so far. Those are kind of the highlights…I have favorites in almost every genre. Current obsession is Chris Bell's "I am the Cosmos".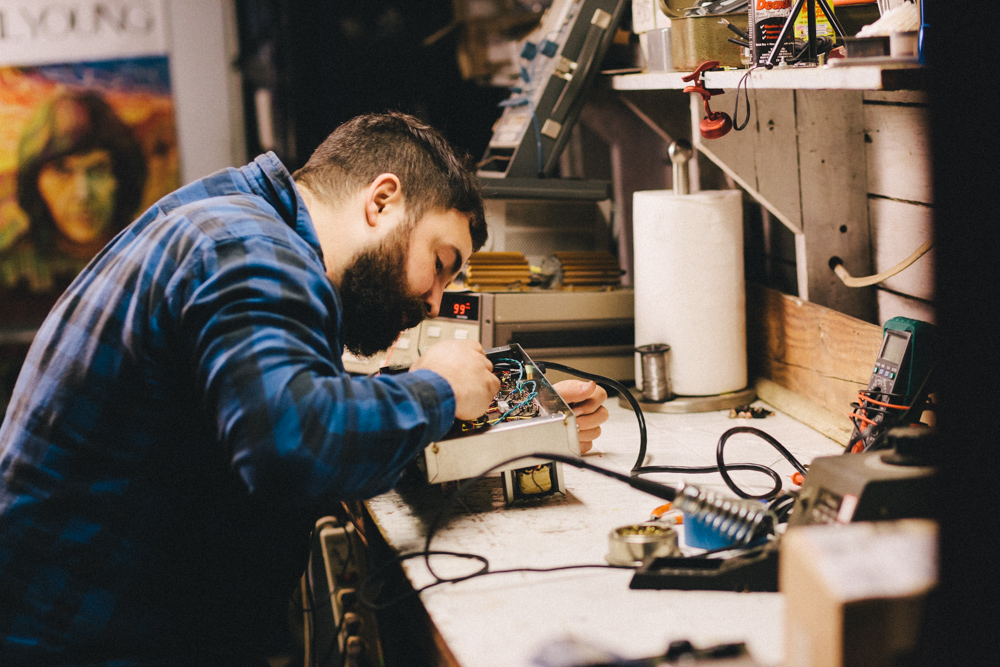 What led to the start of Benson Amps? How long have you been in business? How big is your operation/how many employees do you have?
This started out of the wreckage of my high school teaching career. Seriously. I was getting my Master's degree in Education, and the bottom fell out of the economy in 2008. That led to me seeking employment as a tech since I didn't have anything better to do and it was a fun hobby. That job turned serious and I was doing it full time after a while. In 2011, my friend Dan Phelps introduced me to an investor friend of his in Florida who planted the seed that maybe I should start my own company. We've grown from one person working part time to 6 employees. We have a 1200 square foot shop in SE Portland.
Did you have formal schooling, or are you self-taught? Take us through that story:
I began researching tube amplifiers in 2006 after playing a particularly great sounding Bassman 50 in a practice space in Seattle. I knew I had to have one, and I knew building them was possible. It was around the time when there was a lot of great resources available on the internet like Doug Hoffman's website www.el34world.com and the like. That led to purchasing some books and the building of my first amp, a 5F6A Tweed Bassman. At some point I met Ben Verellen of Verellen Amplifiers at a Melvins concert in Seattle and asked him for a job. That led to me being a repair tech who had the advantage of working in a manufacturing facility under an Electrical Engineer…it was, in retrospect, a pretty great apprenticeship and one of many steps along the way that brought me to running my own brand in Portland. Since then I've been an authorized service tech for both Mesa Boogie and Fender, but I think those are my only official credentials.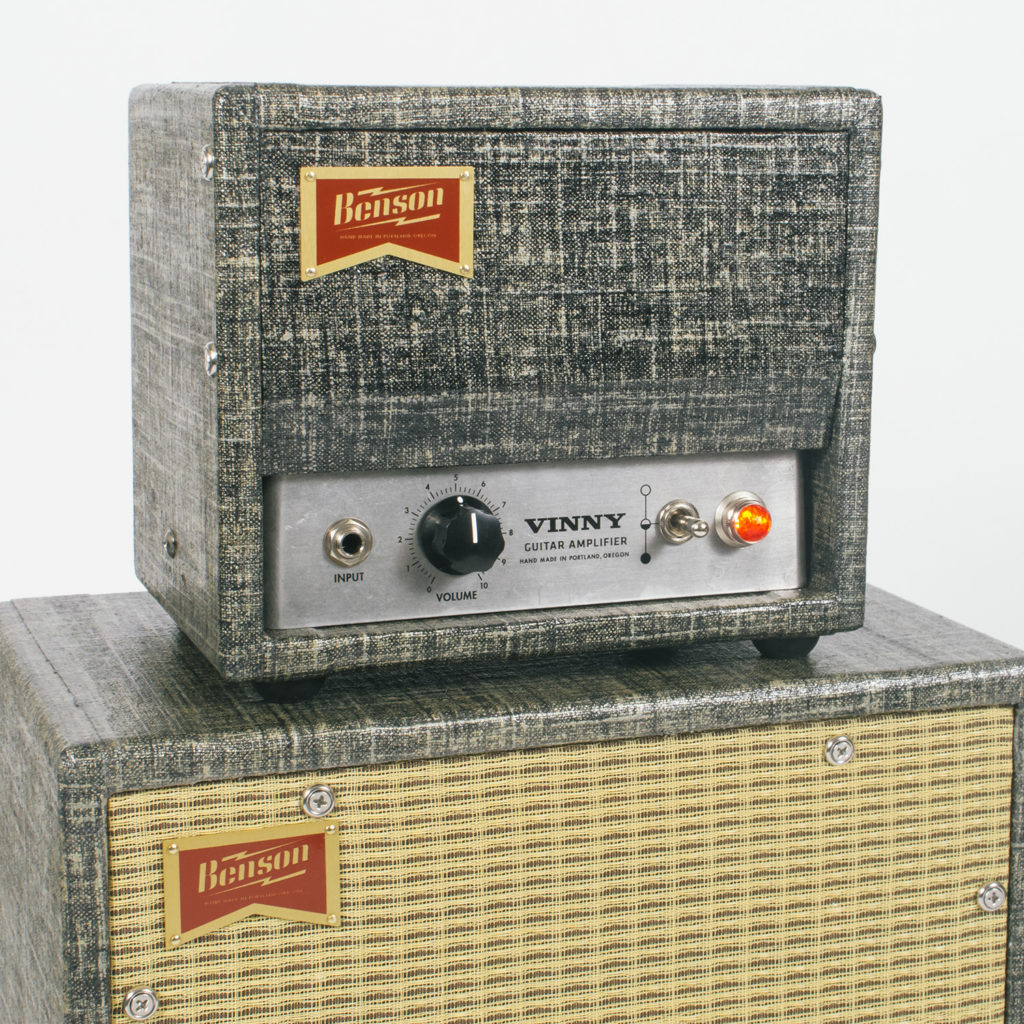 What drives you as far as new pedal creation is concerned? How long does it typically take for an idea to come full circle and become a demo pedal? What's the process behind new gear, and the eventual release of it to the public?
Mostly I just think of something that would be cool, design the basic circuit in my head, then I build it and then tweak it until I like it. I'll only draw out the schematic once it's all done. As far as releasing products, we're really bad at it. Our current approach can probably best be described as confusing to the consumer. I'd like to figure out a plan since we have about ten unreleased products in various stages of development.
What are some of the biggest concerns facing your profession today?
It is extremely hard to make money manufacturing in the USA…there is a limited market for expensive amps and the parts and labor costs are astronomical. Fortunately, I know if I can't sell enough I can always go back to repair and modifying things. Or maybe I'll start building pedals.
Where do you see amp building going in the future?
I really, REALLY, want to see more original circuits. People always say that's not possible and then they clone classic amps. Designers in the 50s-70's were (with some exceptions) pulling hi fi schematics straight out of the application notes, or copying others who had done just that. There was little thought given to harmonics or gain staging. In the future, I want to see more people who learn from the classics but aren't afraid to experiment more and try to come up with new, better designs. I have huge respect for Carr and Dr Z amps for that reason.
Who are some of your favorite builders in the industry right now?
For Fendery stuff Milkman is doing some nice stuff, Satellite has the reasonable volume punk amps covered, Carr amps have some of my favorite original designs period. I am a fan of the original designs from Dr Z as well. I like stuff that is either built to an amazing build standard, or is innovative in some way…I don't care for clones (unless they're better than the original), kit amps, over complicated designs, cost cutting that diminishes quality, or sloppy work.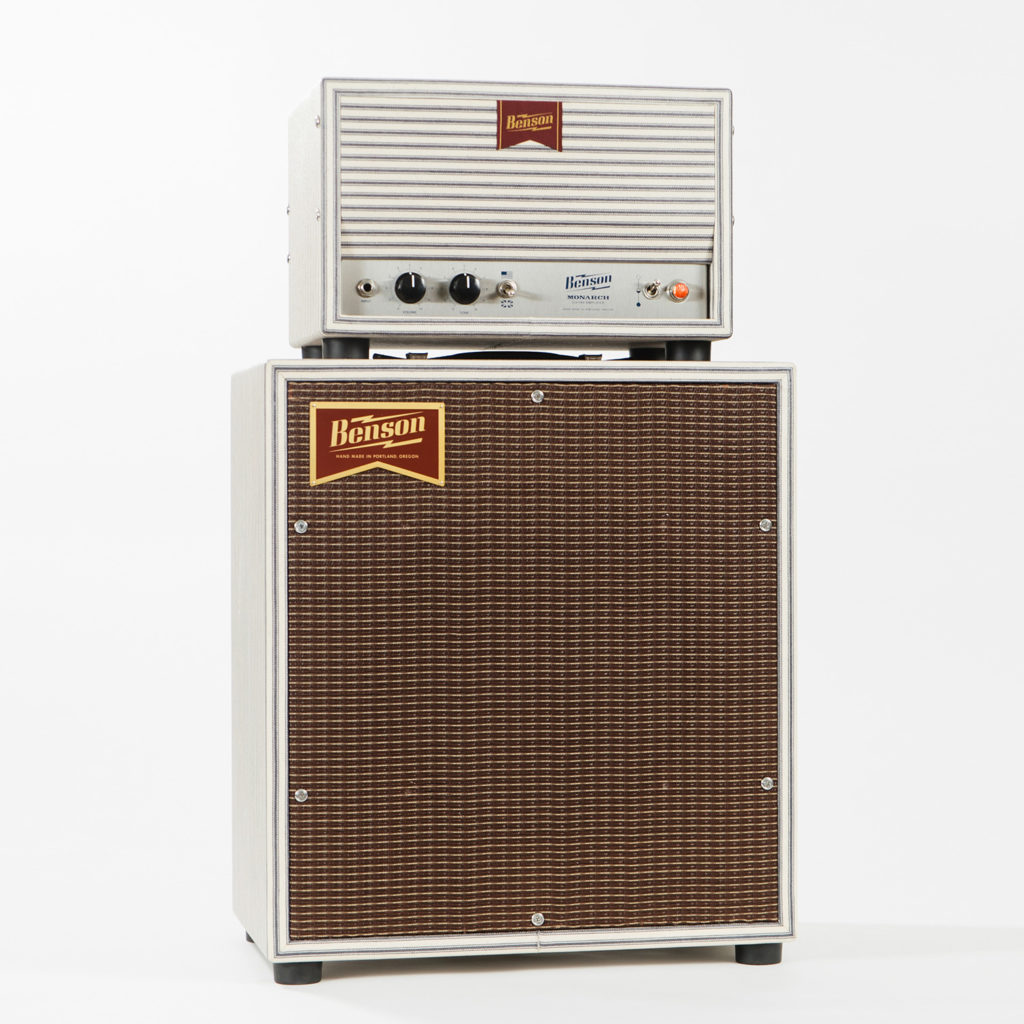 Name the last 5 records you listened to:
1. J.J. Cale Naturally
2. David Bazan Blanco
3. Chris Bell I Am the Cosmos
4. Weezer Blue Album
5. Toadies Rubberneck
Any last comments, or anything you'd like to talk about?
Thanks so much for using our Monarch amp in your demos! Excited to see what you come up with.
---
Thanks so much to Chris for taking the time to answer some questions! Make sure to go check out www.bensonamps.com/ to peruse all of their amps – Cheers!
---
GET EXCLUSIVE UPDATES, CONTEST INFO, SEE OUR LATEST DEMO VIDEOS AND MORE: