Mihali Savoulidis
Vermont
Twiddle
twiddlemusic.com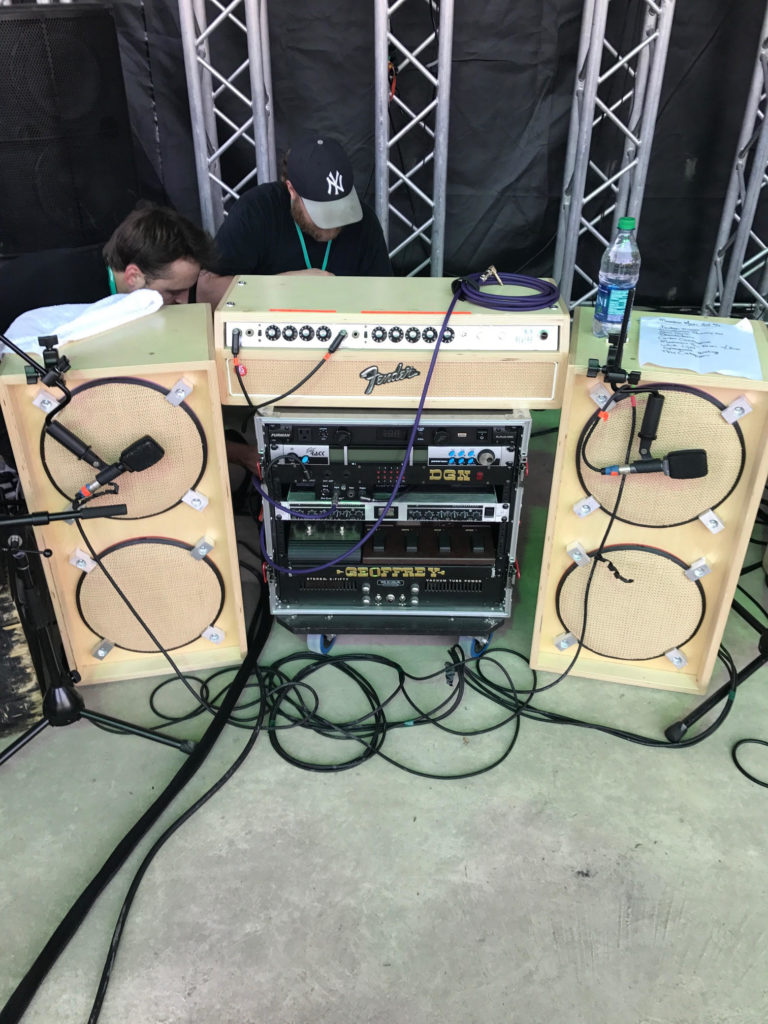 How long have you been a musician? How did you get into it in the first place?
I've been playing guitar since I was 14, but I really had just been playing in my bedroom and writing songs and working on my lead playing. I went to college to form a band and play all these songs I had written during high school, and the end result is Twiddle. I started really gigging out when I was 18, and had just formed Twiddle at Castleton State University.
Who have been some of your major musical influences, past or present?
Ernest Ranglin, Dave Matthews, Bob Marley, Trey Anastasio, Jimmy Herring, Sublime.
What drew you to using pedals initially? Have you been using them throughout your playing career? How have pedals helped to shape your sound, or influence the style that you've created?
My first pedal was a Morley Bad Horsie Wah. I got it for Christmas when I was like 13 and I have been buying and using pedals ever since. I have bought, used and sold hundreds of pedals since then.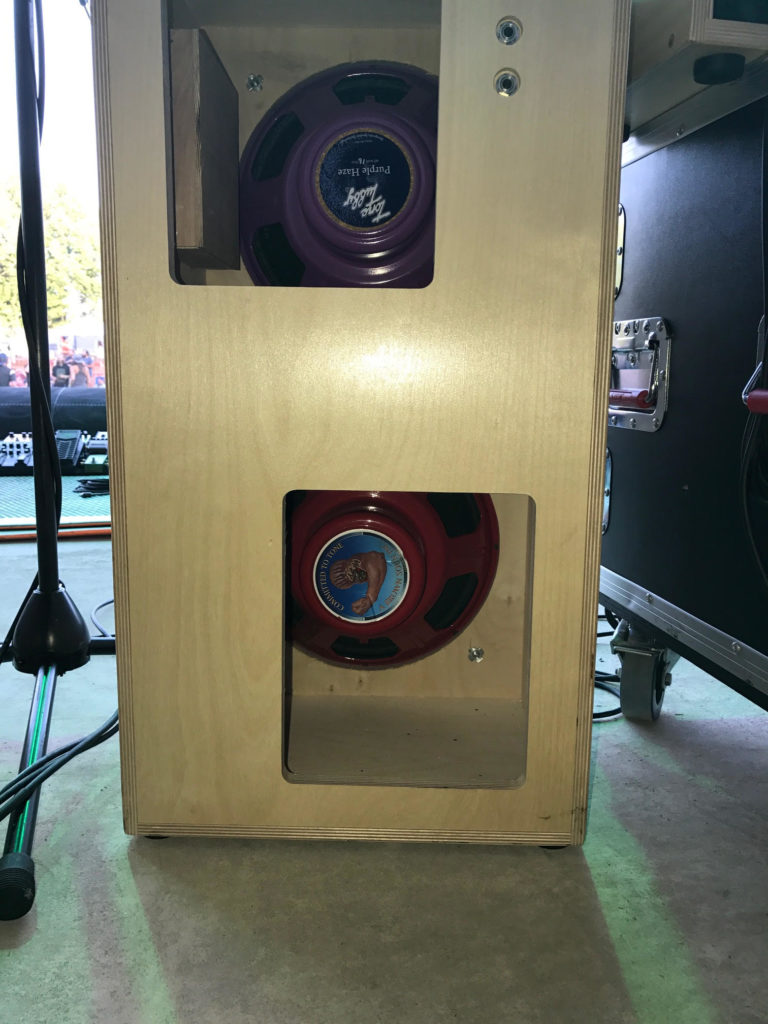 What's your current setup look like? Take us through your pedal rig (feel free to include amps and instruments as well if you'd like):
The Current setup is much more in depth than all my previous rigs most importantly because it's all running in Stereo. First, the guitar is a custom designed build called the "Kalos" by Fairfield, CT based luthier Dan Neafsey at DGN Guitars. I'm currently using 3 models which are all different types of wood ranging from Cocobolo, California Redwood, and Koa. All three guitars are fully hollow bodied with hand wound pickups made and designed by Dan Neafsey(DGN) himself.
Next up is my 1974 Fender Silver Face Twin Reverb amp head which has been highly modified by Dan Laurie to be a full stereo head. As my back up amp I use a custom DGN fabricated 100 Watt Two Rock Custom Signature Reverb 3 Amp Head running into a 2×12 Cabinet filled with 2 Tone Tubby Purple Haze speakers. The Fender Twin is joined by a Messa Boogie Dual 50/50 power head that runs the stereo side of the rig. Following the Amp section of the rig is all the effects and tone shaping gear.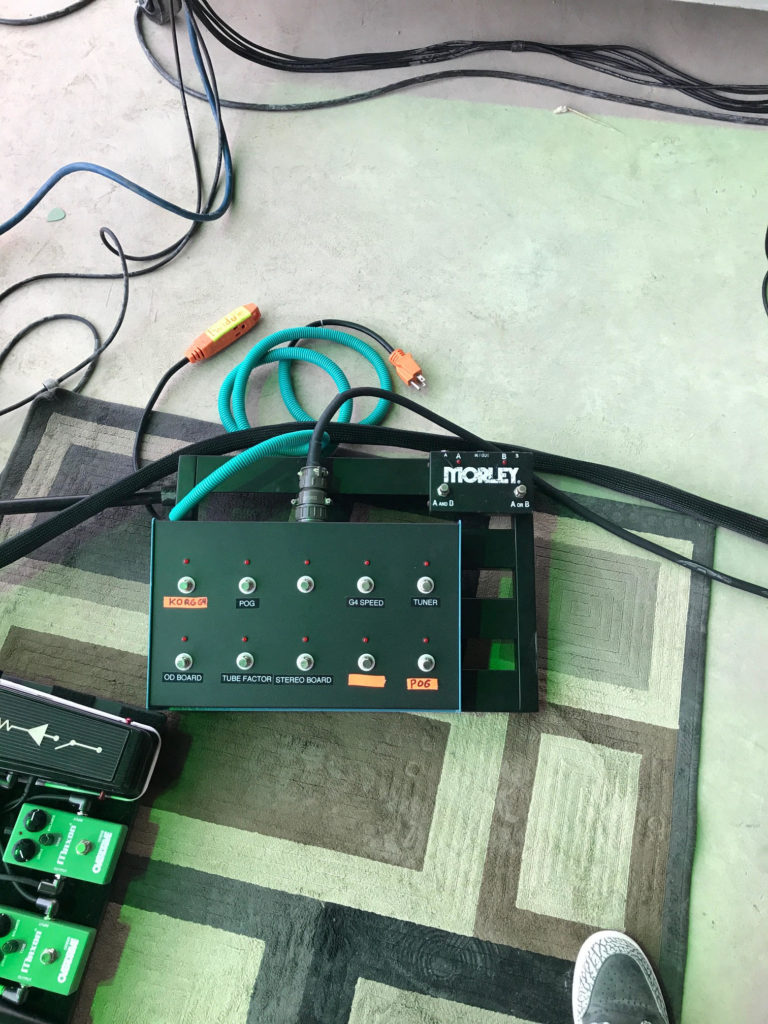 The first piece of gear the guitar goes into is a Sarno Black Box All-Tube Buffer which ensures the signal is always strong and transparent. Following the black box is the rack mounted section of the pedal board which includes an Xotic SP Compressor, Electro-Harmonix Micro POG, Hughes and Kettner Tube Factor, and a Korg G4 Leslie Rotary speaker simulator. All the effects and amps are then routed to a DGN custom built all analog stereo True Bypass switcher which controls the entire rig with ease. The DGN True Bpyass switcher then goes into the second pedal board which acts as the lead board and houses a TC Electronic mini tuner, Dunlop MC401 custom Wah pedal, 2 x Maxon 808 Tube Screamers, a Thorpy PeaceKeeper overdrive, Digitech Whammy II, Apocpoet Painted Effects Loop, Mu-FX Tru-Tron 3X, Origin Effects Cali 76 Compact Deluxe Compressor, and a JHS Panther Cub Analog Tap Tempo Delay. Sometimes I'll put an MXR Talk Box after the delay for certain jams and experimentation.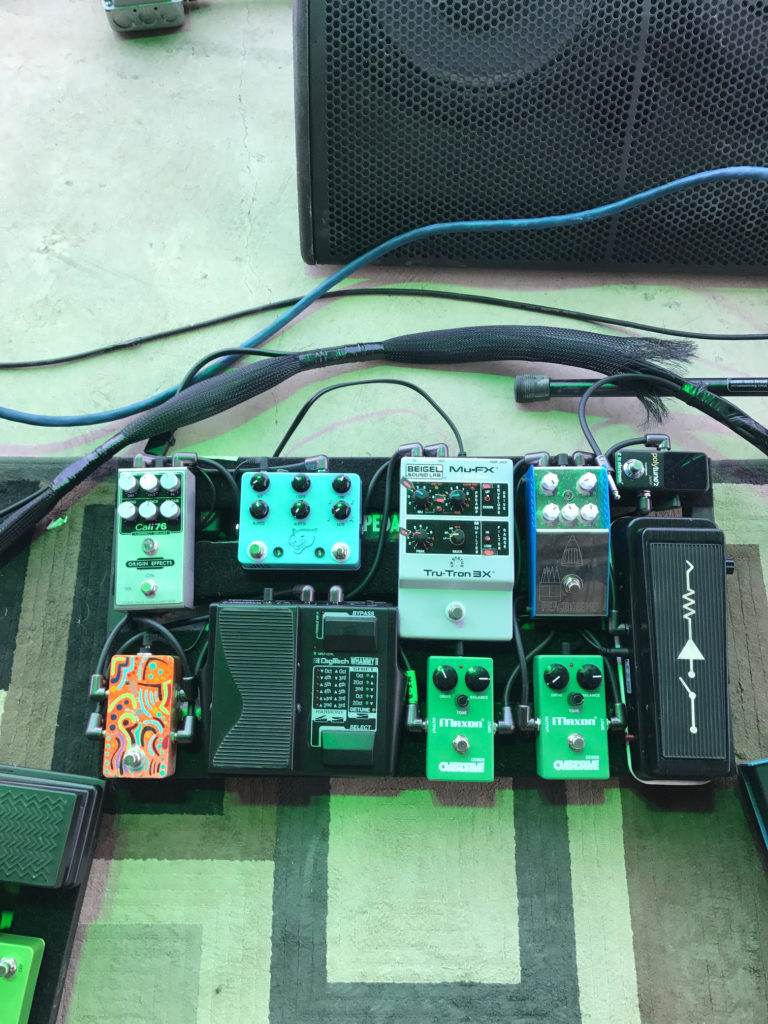 The final part of the rig is the Third pedal board which houses all the stereo effects. This includes an Electro-Harmonix C9 Organ Simulator, Keeley 6 Stage Phaser, Strymon Orbit Flanger, Strymon Ola Chorus, Strymon El Capistan tape delay, Strymon DIG dual digital delay, and a Strymon Flint Tremolo/Reverb. I'm using high end Lava cables for the guitar and amp and Planet Waves patch cables for all the pedal routing.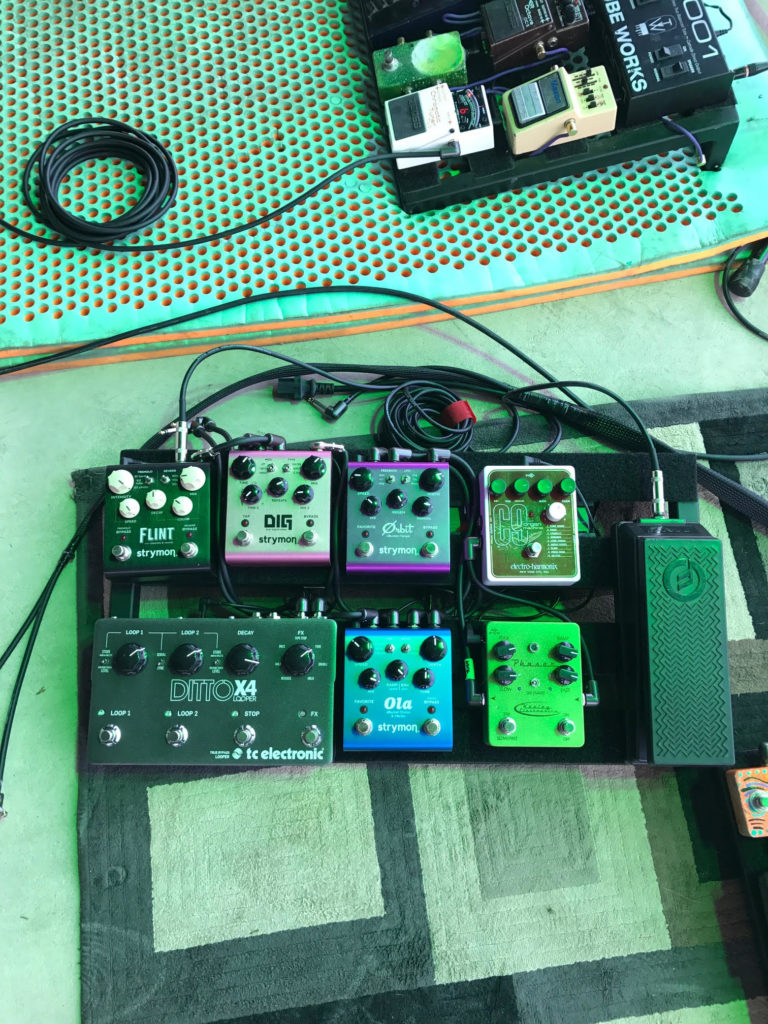 Favorite type of pedal (drive, delay, fuzz, etc. – more than one answer is always acceptable!):
I've always loved the Maxon 808's for my lead and overdrive tone, and have always used a lot of Electro-Harmonix pedals, mainly the POG. The most essential part of my tone is a clean guitar amp, with the spring reverb dialed in at about 3.
You're stranded on a desert island – which three (3) of the following do you want to have?
Instruments: My DGN Signature Kalos model
Amps: 1974 Silver Face Fender Twin Reverb
Pedals: As many as I can carry but ultimately a Maxon 808 Tube Screamer and a nice solid analog tap delay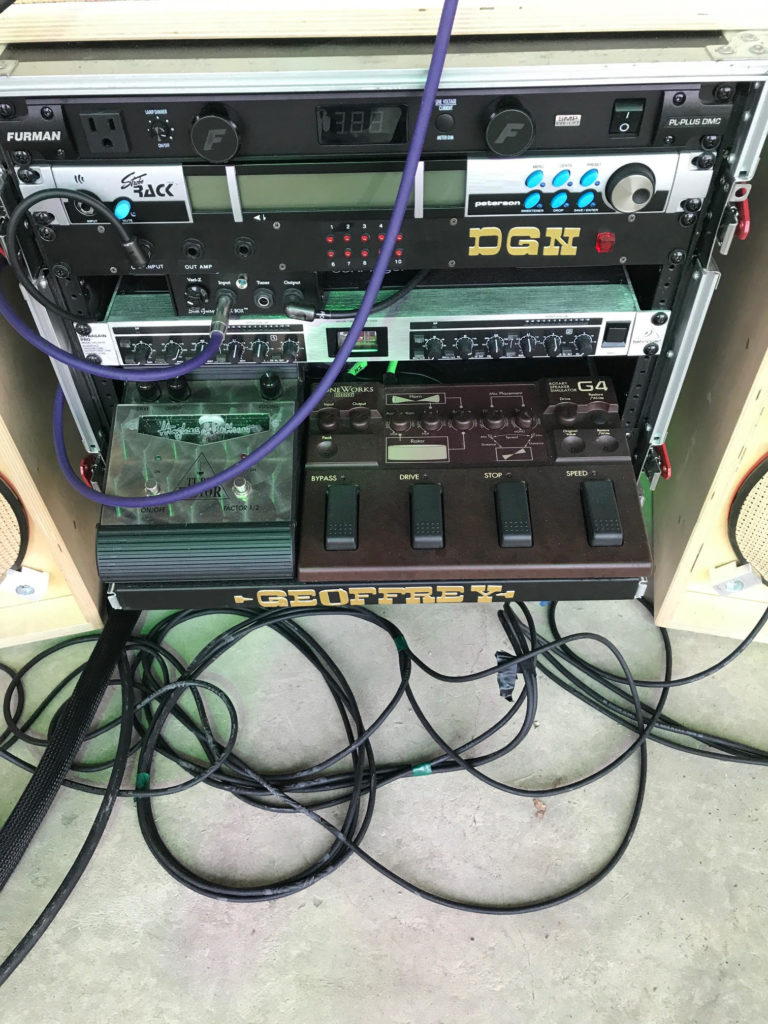 The Klon hype: Love it or Hate it?
I've never owned one or been able to play one but to fill that gap I asked my guitar tech Kyle Travis to do research and find out what the hype was all about and he came back with a $2000 price tag for the Klon and a counter pedal called the "PeaceKeeper" that cost a lot less for the same tonal quality. The "PeaceKeeper" is rapidly becoming known as the "Klon Killer" and was designed and built by a great up and coming boutique pedal builder from England called ThorpyFX. It's an incredible pedal that's a little less that $300 which is a big difference from the cost of purchasing a Klon and it gives you a great organic feel that one would be used to feeling with a nice cranked tube amp. Maybe someday I'll find myself owning a Klon but for now I'm truly in love with my Thorpy Peacekeeper.
---
Thanks so much to Mihali for taking the time to answer some questions! Make sure to go check out twiddlemusic.com, and check their tour page to see when they're headed to a town near you! Cheers!
---
GET EXCLUSIVE UPDATES, CONTEST INFO, SEE OUR LATEST DEMO VIDEOS AND MORE: