Kevin Wilson
Guilford, Indiana
Wilson Effects
www.wilsoneffects.com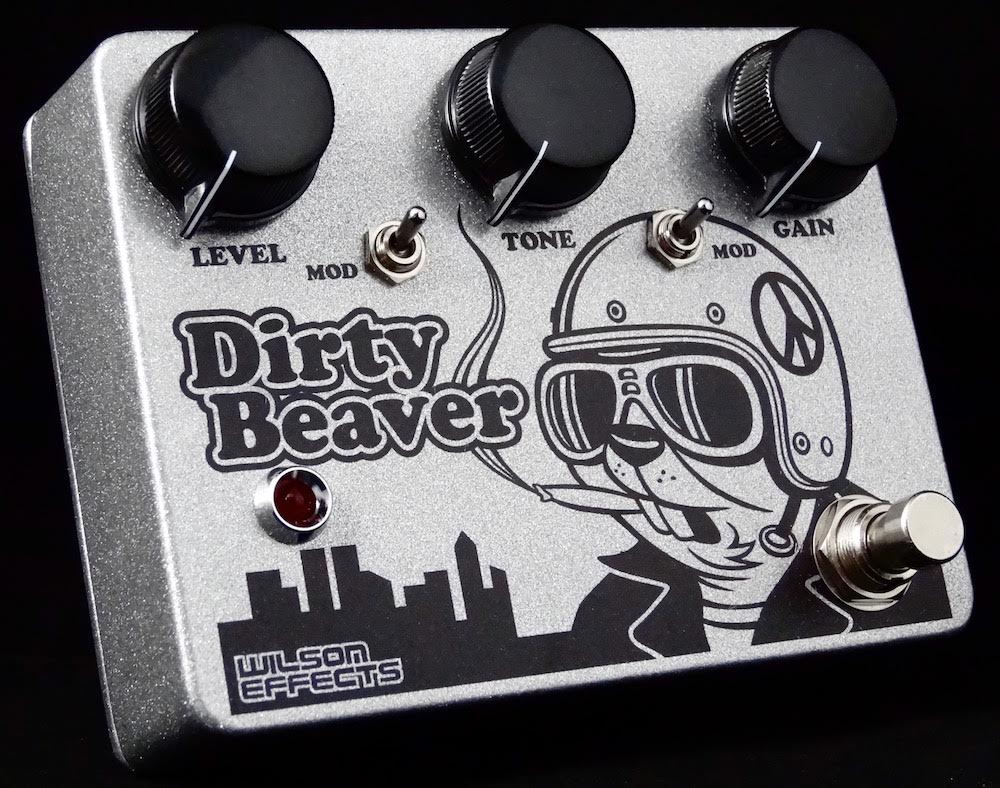 How long have you been a musician? How did you get into it in the first place?
I started playing guitar in the 4th grade and dropped it for a while. I picked it back up when I was around 17 and have been playing ever since. I was an 80's metal thrash kid so Metallica, Slayer all contributed to my willingness to pick it back up. Ultimately Pearl Jam became one of my greatest musical inspirations.
Who have been some of your major musical influences, past or present?
Pearl Jam, Metallica, RHCP, Slayer, Slipknot, Grace Potter, Gov't Mule, In This Moment, Overkill, AC/DC, Ghost, Tom Petty, Foreigner, Heart, Led Zeppelin, SRV, Clapton, The Grateful Dead, DRI, Alice In Chains, Soundgarden, Robert Johnson. The list goes on as I have a broad spectrum of music that I enjoy.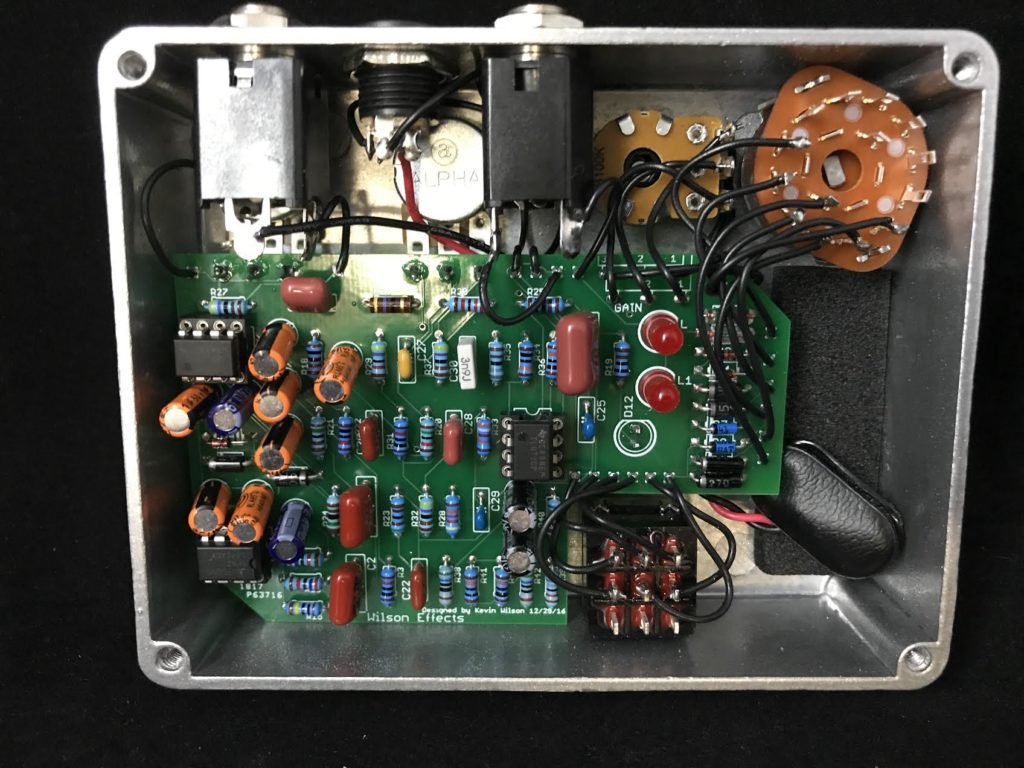 What led to the start of Wilson Effects? How long have you been in business? How big is your operation/how many employees do you have?
Well, I was moving my personal musical tastes more into the blues and started exploring the market of analog effects. With the internet being a valuable resource and having the background I have, I decided that I would try my hand at building a wah pedal point to point on perf board. After I built a few I thought, "Hey maybe I can sell these," and I listed a few on eBay. That lead to developing a website and a broader product range and so on. Once I started building I became obsessed with it, and here I am today.
I officially formed Wilson Effects in November of 2007.
I am a one-man shop and do all the designs and build myself, aside from the art. My friend David Medel (WeirdBeard72) does that. You may have heard of him as he does all the design for some other companies as well.
Did you have formal schooling, or are you self-taught? Take us through that story:
I became a Master Electrician when I was younger. So, while I don't have a degree in Electronics Engineering, so to speak, I have a heavy background in controls and electronics. Controls of all different varieties have always been an interest of mine. When I dove into the world of sound circuits, that interest began to grow. I guess you could say I'm formally educated and somewhat self-taught.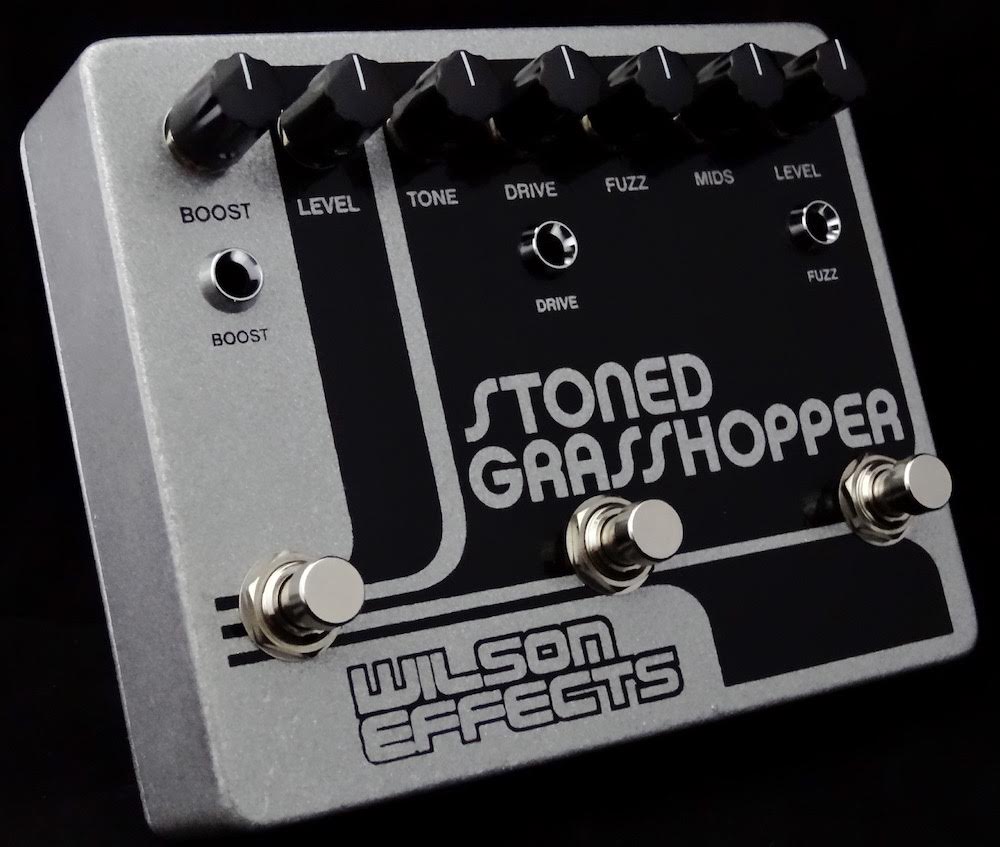 What drives you as far as new pedal creation is concerned? How long does it typically take for an idea to come full circle and become a demo pedal? What's the process behind new gear, and the eventual release of it to the public?
I'm not only a builder, but I also collect vintage pedals. My ideas typically come from those types of circuits. I don't necessarily feel the need to create something new as much as I like taking classic effects and circuits and making them better. My designs usually come from things that I think sound cool and they develop from there.
That process can sometimes take as little as 6 months for me to up to 18 months. It really just depends on how busy I am at the time.
The process is typically what I mentioned above. Once I have it in demo form, I'll post clips of it as I tweak it here and there. Once the final product is ready, I typically send it out for demos, and then release it.
What are some of the biggest concerns facing your profession today?
I think one of the biggest concerns is maintaining longevity. You have a market that is just flooded with builders and, unless you're one of the heavy hitters in the game, and have personal and business relationships with the bigger dealers and advertising markets, it is really hard to get any time in the spotlight. I think it really compares to being a struggling musician. You can have some of the greatest sounding gear, but if you are not connected to the right outlets, you don't have a chance. If you don't have the industry behind you pushing your products, then most of the general buying public isn't going to hear about your company or products. Exposure is the key: the more exposure you receive, the more interest the consumer will have in what you are selling.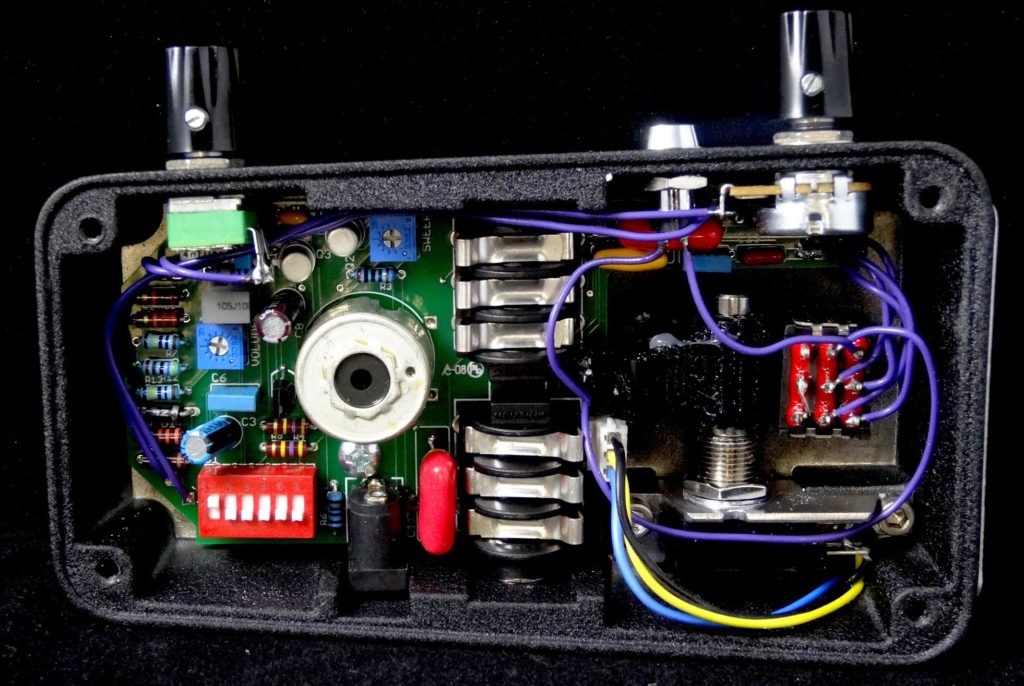 Where do you see pedal building going in the future?
It seems to me everything is moving into the SMD industry, which really is a shame. While it makes sense for complicated circuits and products, it really takes away from the craftsmanship and artistry that is the boutique pedal industry. If you think about it, the boutique industry was a result of giving people an alternative to mass-produced stuff. By buying boutique, you were purchasing stuff that sounded better, was more reliable and in some instances made from vintage components. The boutique industry was founded on that craftsmanship and artistry, and now it seems a lot of the companies that were in it from the beginning and partially responsible for its birth have decided to buy into the mass produced side of the industry.
Who are some of your favorite builders in the industry right now?
This is in no particular order but I really like what these guys are doing: FacelessFX, Subdecay, Caroline Guitar Company, Stonefly, Catalinbread, Mr. Black, and EQD.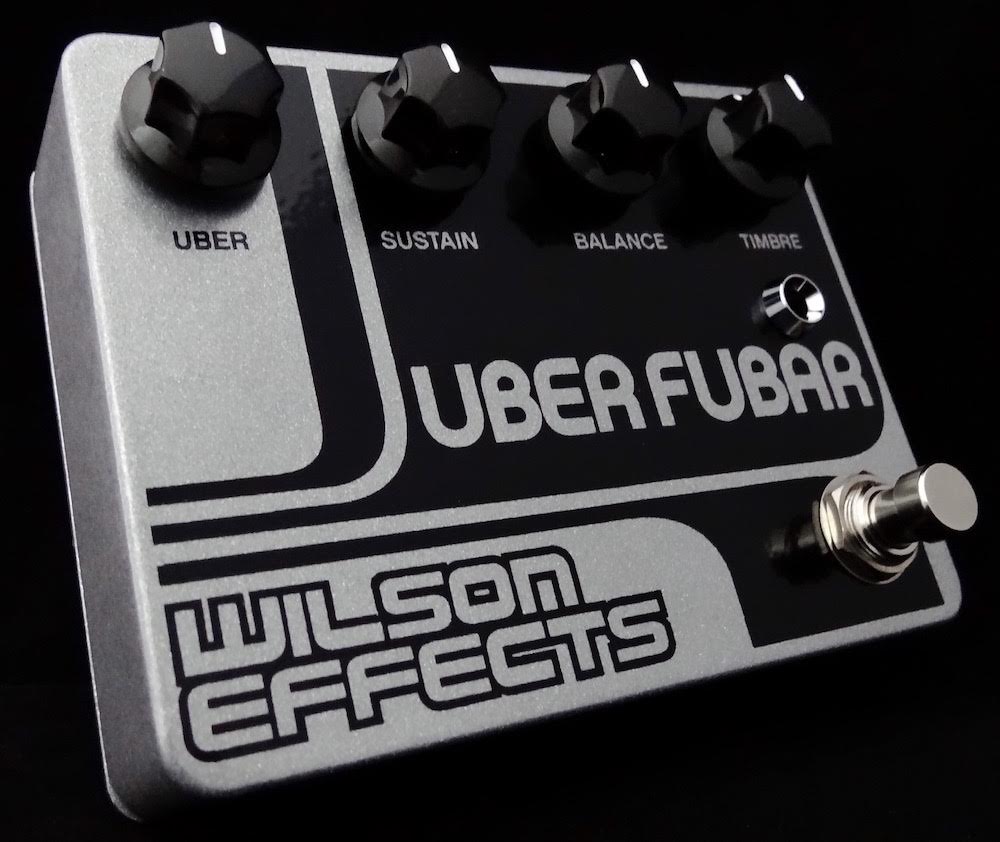 Name the last 5 records you listened to:
1. Iowa – Slipknot
2. Ten – Pearl Jam
3. Wick – Royal Thunder
4. The Getaway – RHCP
5. Meliora Deluxe Edition – Ghost
The Klon hype: Love it or Hate it?
I used to hate it, and then I bought one and fell in love with what it does to an overdriven amp.
---
Thanks so much to Kevin for taking the time to answer some questions! Make sure to go check out www.wilsoneffects.com to peruse all of their gear – Cheers!
---
GET EXCLUSIVE UPDATES, CONTEST INFO, SEE OUR LATEST DEMO VIDEOS AND MORE: