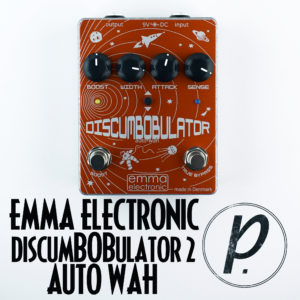 Continuing our recent funk pedal extravaganza, we've got an updated version of one of the best auto wah / envelope filter pedals around for you today. The DiscumBOBulator has been a staple on the funk scene for years now, a somewhat hidden gem whose loyal user swear by it, as do we here at Pedal of the Day. Emma Electronic has released a new v2 of this wah-infused masterpiece, and we are going to give you all the looks, insights and sounds about it that you can stand.
The DiscumBOBulator v2 keeps the excellent tracking abilities of the original, and adds in a couple new options for more sonic control. In this updated model, the filter-triggering has been improved, and the dynamic range has been extended as well. They've actually TRIPLED the input headroom, too, so the DiscumBOBulator v2 can easily handle levels coming from both active bass pickups and line levels with ease.
In addition to the previously present Width, Attack and Sensitivity control knobs, an entirely new channel has been created for v2: Boost. This independent, foot-switchable mode features +10dB on tap for you to use, giving you that extra push to slice up the mix and really make solos and lead runs stand out. The Up/Down Drive toggle has been replaced with a subtler push switch, and the design has been re-imagined to portray the space-infused sounds you're going to be exploring once this pedal is engaged.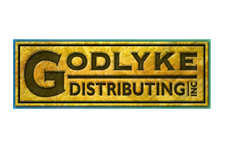 Long considered a somewhat-hidden sonic gem, the DiscumBOBulator has been a workhorse for over a decade, and this new upgrade takes a classic funk machine to the next level. With everything from old school cocked-wah sounds to spaced-out sweeps to synth-like tones and more found here, there's sure to be a little flavor for everyone to explore. Thanks to Kevin at Godlyke Distributing for letting us check this new, incredible filter wah out – stay tuned for more reviews of gear coming from the Emma Electronic camp coming soon!
GET EXCLUSIVE UPDATES, CONTEST INFO, SEE OUR LATEST DEMO VIDEOS AND MORE: