Ben Deane
Overland Park, KS (Kansas City Metro)
Monarch Musical Devices
https://reverb.com/shop/monarchmusicaldevices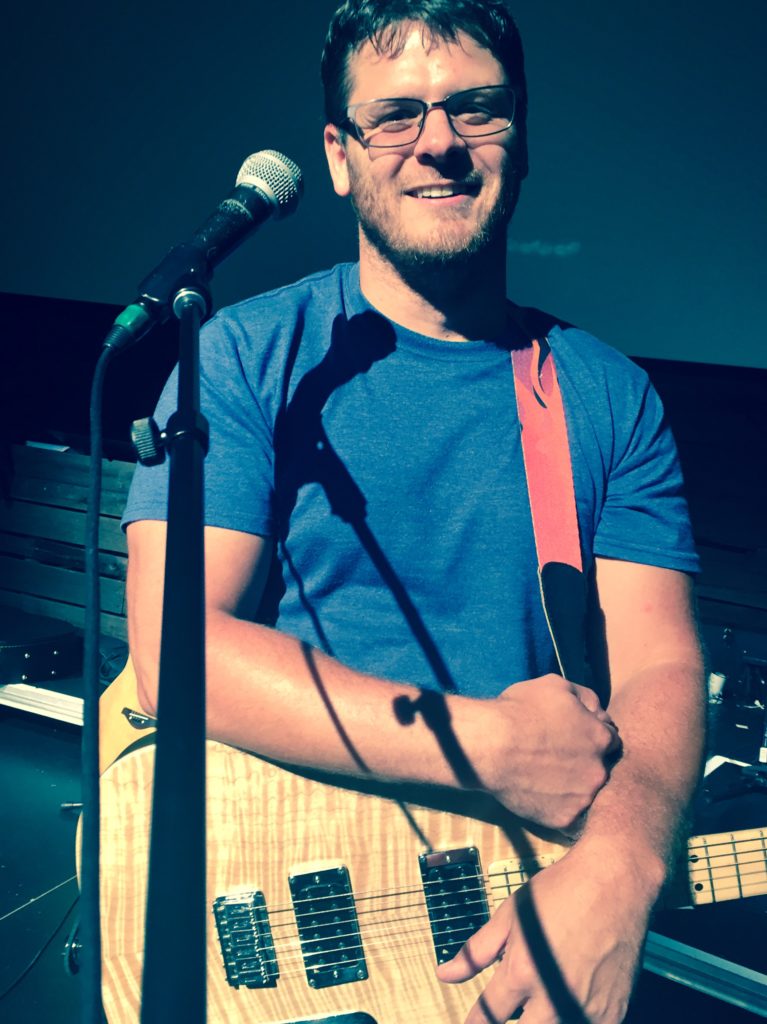 How long have you been a musician? How did you get into it in the first place?
I've always had a connection with music. From my dad's outlaw country vinyl LPs to my mom's affection for artists like Paul Simon and Billy Joel, music always spoke to me and I wanted to speak back. I had a couple of years of piano lessons as a child and quit, and it's one of my two regrets in life. I picked up an acoustic guitar around the age of 13 and the rest is history. I've been in a few bands and have played everything from guitar and bass to harmonica, keyboards and melodica. Playing music affects me in different ways depending on the situation. Sometimes it's the ultimate escape from reality, and other times is the best way to connect with the world, and then other times it's an amazing tool for sowing seeds of change in the world. For almost 25 years, music has been a most beloved friend of mine and it always will be. I play on a regular basis with my church. We've got some good players and it's fun to make music with friends. Those are the folks I'll play music with for the next 25 years or more.
Who have been some of your major musical influences, past or present?
I'm a huge Tom Petty fan. Seeing Tom and The Heartbreakers was an almost spiritual awakening for me with music. The lyrics, the guitar tones, all of it. If I had to only listen to one band for the rest of my life it would be Tom Petty and The Heartbreakers.
I also grew up listening to Paul Simon with my mom and his music transforms me as well. I sing it to my kids when I put them to bed and they've started to recognize it. I like Simon and Garfunkel stuff, but Paul's solo career is incredible and has only been matched by a select few.
I had a short stint in junior high and early high school (early 90s) where I listened to what was considered New Country at the time…Garth Brooks, Alan Jackson, Sammy Kershaw, Travis Tritt, Reba, Brooks and Dunn were all staples in my cassette collection. That's when I started digging up my dad's outlaw country LPs and discovered Merle Haggard, Willie Nelson, Waylon Jennings and Bocephus.
Billy Joel and Elton John are incredible song writers in my opinion as well. I saw them together live once and it was amazing. One of the first CDs my dad had in the 80s was Joel's "Innocent Man" album and I also wore out a cassette of "Glass Houses". I think "Glass Houses" really uncovered a heavier side of Billy Joel that many people don't automatically know about when you bring him up.
I have always had an affinity for some of the female rockers like Chrissie Hynde (The Pretenders), Pat Benatar and Sheryl Crow. Sheryl Crow is an amazing musician. Her "Globe Sessions" album was stellar and if you read the liner notes, she plays a whole slew of instruments for the record.
Heavier rock influences include AC/DC, Foo Fighters, and The Black Crowes.
I could go on and on in this section about all the artists that have influenced me at one time or another.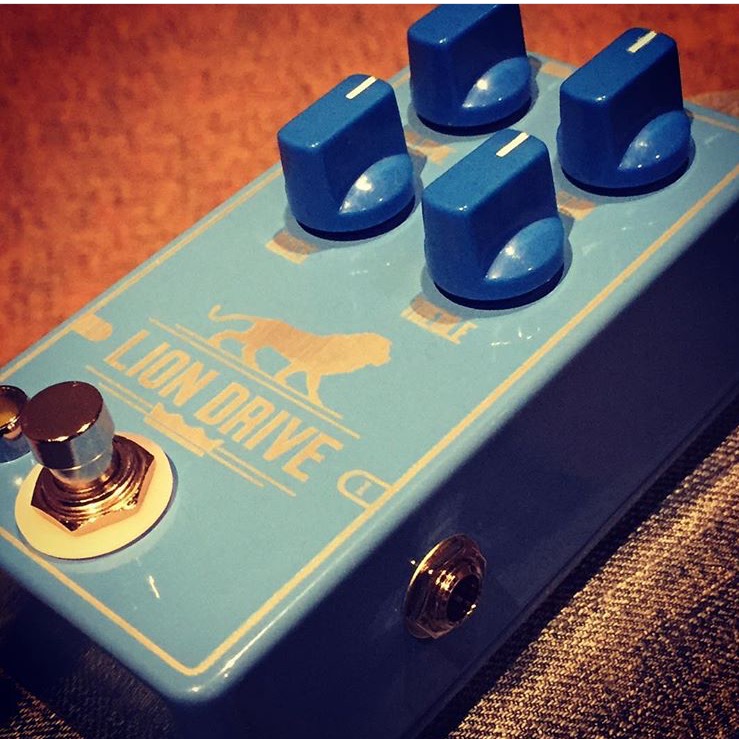 What led to the start of Monarch Musical Devices? How long have you been in business?
Well, Monarch Musical Devices has been something I've wanted to create since the mid 2000s. I dabbled with making effects with a bunch of Radio Shack parts and threw in the towel after quite a few failed attempts. Shortly after becoming a father, I decided to give it another go. I had a working name for the company and it was with the help of a good friend that Monarch Musical Devices came to be. My friend Zach is an incredible visual artist and a good player, too, and our entire look is because of him. He wanted a custom pedal, so I built it for him and the rest is (albeit a very short) history. That was back in December or so of 2015. I think I decided to work toward public release of our first pedal by April of 2016, but that didn't turn out to be the reality. A few speed bumps later and we released our Lion Drive out into the world. There are no employees so I use the word "we" lightly. I have a workshop in my basement and I do almost every aspect of the pedal in house from populating and soldering the PCB boards to powder coating, drilling and etching the enclosures.
Did you have formal schooling, or are you self-taught? Take us through that story:
I'm pretty much self-taught. I always had a knack for hooking tech type stuff up. I was a geek in junior high and was in the A/V Club. I always had a good feel for soldering and when I was about 4 years into playing guitar, I was gutting a couple of electric guitars and trying to get a ton of tones with crazy switching and pickup configurations. I had this great'98 Fender Lonestar Strat with Texas Specials and a Pearly Gates in the bridge. It was beautiful and I gutted it, putting in a hot rails or something in the neck and some mini humbucker in the middle position and put all kinds of series/parallel switching into it. Today, I would most likely have thought is was an awesome stock guitar, but I was young and thought I was making some kind of ultimate tone machine. I ended up selling it, but I wish I had it today with all the original hardware and pups. I'm still a geek and I wouldn't change it for the world. I've read up a lot, tried and failed, tested, retested and tweaked and tested more to find out what I've come to know. I am now currently pursuing a degree in Electronics Technology from a local community college. It's funny, because I have a bachelor's degree in communications, like theory of how people communicate, rhetoric, argumentation and the like, so this is kind of a new career path after a few years of self-discovery.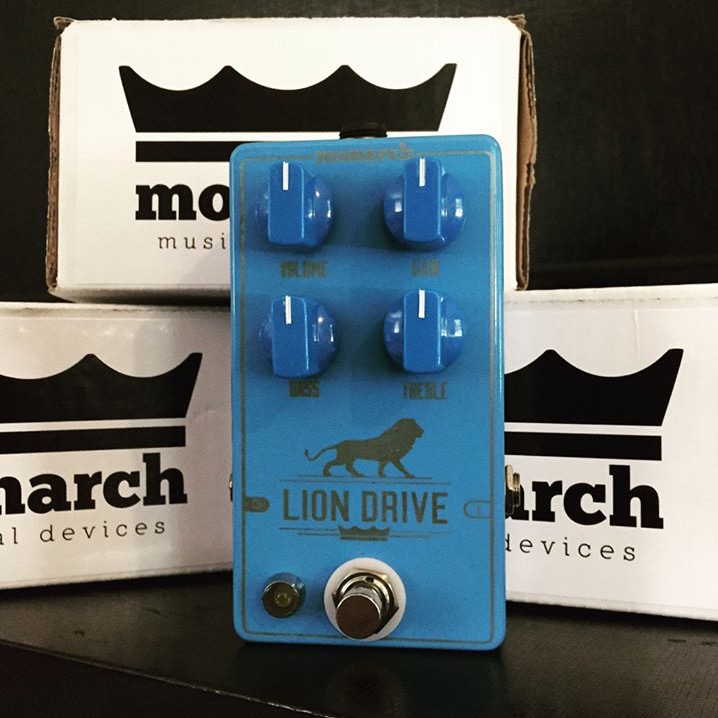 What drives you as far as new pedal creation is concerned? How long does it typically take for an idea to come full circle and become a demo pedal? What's the process behind new gear, and the eventual release of it to the public?
Well, since we only have one pedal available, it's taking a little bit of time. We're currently working on a couple new offerings we hope will be ready by the holiday season; a buffer of sorts and a cascading gain stage distortion type pedal. I have enough close friends that I consider very good players and their feedback is invaluable to me. They really put my prototypes thru the ringer and they get tweaked a bunch before I finally decide to release them. It's all organic growth thru social media for the most part at the moment. We're really learning on the fly how best to introduce our creations to the world and it's been a wild ride so far.
What are some of the biggest concerns facing your profession today?
Oversaturation of the market. It's hard to really commit to a business like this when you feel like nothing you have to offer is anything new or super creative. There's a lot of cool stuff out there and it's easy to get overwhelmed or bummed out or to second guess yourself that you're just copying somebody else's good idea. Sometimes you get that thought out of your head when you really start digging into schematics of pedals and see that, despite what some of the marketing would lead you to believe, there aren't a whole lot of different dirt pedals. You can trace most anything back to a Tube Screamer or MXR Distortion + or RAT (just to name a few). Digital modeling is getting really good, too. It's hard to get new players on a budget to take a dive into the analog pedal chain when modeling sounds really good and buying individual pedals for all your tone needs can be expensive. On the flip side, the modeling is so good these days that interfaces can take a pedalboard very well, so you can kind of get the best of both worlds if you are into the modeling stuff.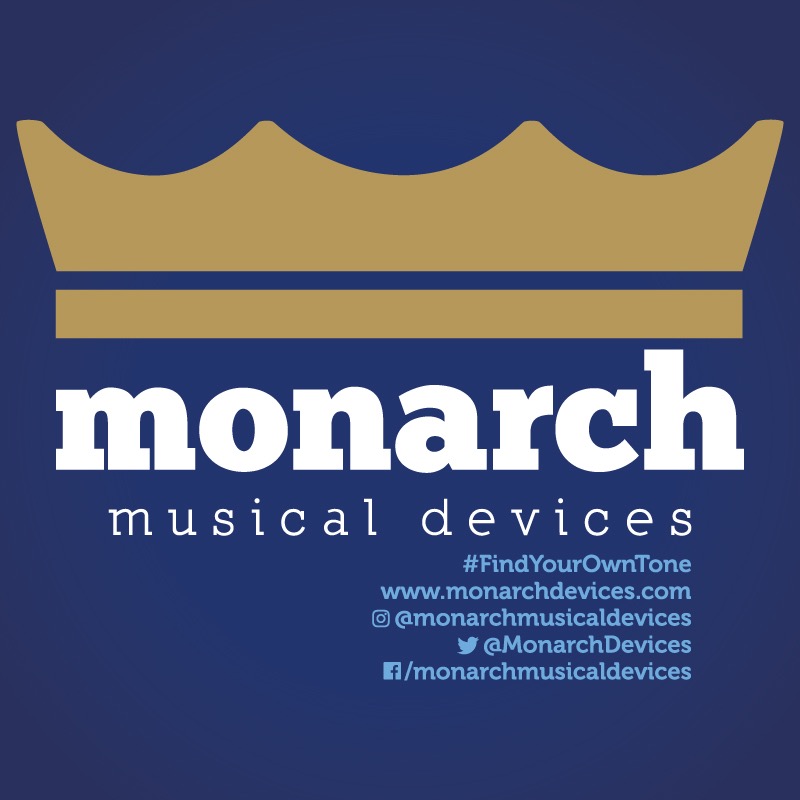 Where do you see pedal building going in the future?
I think the boutique scene will be around for a while. I've seen boutique companies like Wampler and JHS turn into large scale operations and that's great, but I think we'll continue to see new companies pop up that make great pedals for years. There are a heck of a lot of clones of things, but I think that's great (of course, this kind of contradicts one of my answers to the "biggest concern" question). I think tweaking something into something a little different is just another form of art. Songwriting is the same way. How many great I, V, IV songs are there? How many AC/DC songs are almost exactly alike, but each have their own flavor? Listen to the Beatles early stuff and the John/Paul harmonies, then go listen to the Everly Brothers. Everybody takes something from somebody and can make it different in some way just enough to grab a new audience. Some people raise a fuss about clones and tweaks of pedals, but I think as long as you are pretty open with what you've created and what it may be based off of, that's fine. Why buy a Tube Screamer and mod it to your liking when you can discover someone's adaptation on a Tube Screamer that fits your rig better? I've played thru a few Tube Screamer "clones" in my day and each one has something to offer that is just enough different from the other to make it worthwhile. They can all be set to sound like a Tube Screamer, but they can also provide a lot of versatility that maybe is different from another one. Cusack's Screamer has so much clarity, it's insane, but at its heart, it's still a Tube Screamer type overdrive.
I think what Brian Wampler did, people want to emulate. They want to take a hobby, a DIY venture, if you will, and make a mark in music somehow. What Wampler did for the boutique pedal community is pretty amazing. I've never met the guy, I've owned a few of his pedals and they are all top-notch, but reading up on how he has taught quite a few DIYers to get the most out of their pedals and how open he was with how he made his stuff is quite unique for any business man. The boutique pedal community is very friendly and willing to help each other. I see that aspect as a huge part in what will keep it going strong.
Who are some of your favorite builders in the industry right now?
Cusack, Wampler, Chase Bliss (I can't afford one, yet), T.C. Electronic, and I've got no qualms about playing thru a stock Boss pedal from time to time. Then, of course, there is the GODFATHER, Robert Keeley. I had a Keeley modded RAT once that I leant a friend and have never seen it again. I loved that pedal, and sometimes I wonder if that might have been one of those turning point pedals that got me interested in building. I think the guy who does Hungry Robot stuff is really artistic, although I've never tried his stuff. I have a decent wish list of pedals I'd like to get onto my board at some point. And there are some amazing younger builders that are offering up some very useful and versatile tools like M.D. Effects that I hope to be able to support one day with a purchase!
Name the last 5 records you listened to:
1. Shake Your Money Maker – The Black Crowes
2. Sgt. Peppers – The Beatles
3. Damn the Torpedoes – Tom Petty and the Heartbreakers
4. "Let It Go" – yes, from Frozen. My 3-year-old can't get enough of it. I think the bass line is pretty legit on it, too. (I'm a stay-at-home dad, so I listen to this a lot, though I refuse to get sucked into the Kidz type music and love playing my kind of music for them. They latch onto it pretty good. They're constantly asking for Foo Fighters (Everlong and the acoustic version of Best of You) and AC/DC (Thunderstruck). They heard "Sweet Emotion" on the radio once, one time, and every now and again without prompting, they'll bust it out acapella in a restaurant or something.
5. Gimme Some Lovin' – The Spencer Davis Group – we played it at church and it's an amazing song. Steve Winwood can really wail. You hear all these people on YouTube or in the news that are teenagers and how well they can sing and "have you heard this kid"? Listen to Gimme Some Lovin' and realize that the guy singing on that is little Stevie Winwood and he's 17. Yeah, the "Back in the High Life" and "Higher Love" adult contemporary stuff, that's him and when he was 17, he could belt it and it was amazing.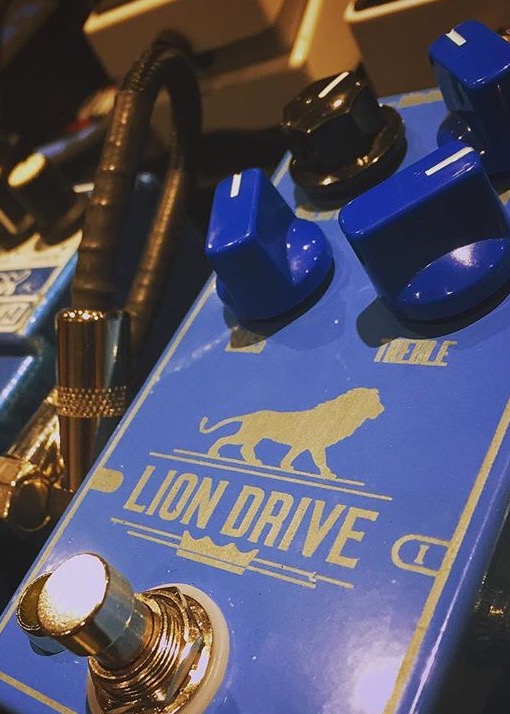 The Klon hype: Love it or Hate it?
Never heard a real one. I'd say until then, I'm on the fence. I've heard a couple clones and they're usually nice, but I really like the tones I've gotten throughout my playing life without one. I have a loose acquaintance who has the real thing and one day I might try to connect with him and give it a whirl.
Any last comments, or anything you'd like to talk about?
Don't be afraid to #FindYourOwnTone. I have a friend I trust, a musician, one of my closest friends, and he has his thoughts about what things should sound like. We don't always see eye to eye on it and that's ok. Experiment, a lot! So many amazing discoveries were made by accident. My pedalboard isn't super big, but it's always evolving. I try different speakers in my amps, different strings on my guitars, different pickups, pedals, parts inside my pedals, pedal order, and on and on and on. Modelling is great to an extent that you are able to sound like your heroes, but explore the sonic boundaries and frontiers. It's great to start with trying to sound with the artists that got you pumped to learn music in the first place, but that's just the beginning. STAY IN SCHOOL and DON'T DO DRUGS!
---
Thanks so much to Ben for taking the time to answer some questions! Make sure to go check out https://reverb.com/shop/monarchmusicaldevices to peruse all of their gear – Cheers!
---
Check out some other recent interviews here:
Michael Weavers of Flux Effects
Kevin Wilson of Wilson Effects
Efren Castro of Paradox Effects
---
GET EXCLUSIVE UPDATES, CONTEST INFO, SEE OUR LATEST DEMO VIDEOS AND MORE: