Alexandre Ernandez
Nice, France
Anasounds
https://anasounds.com/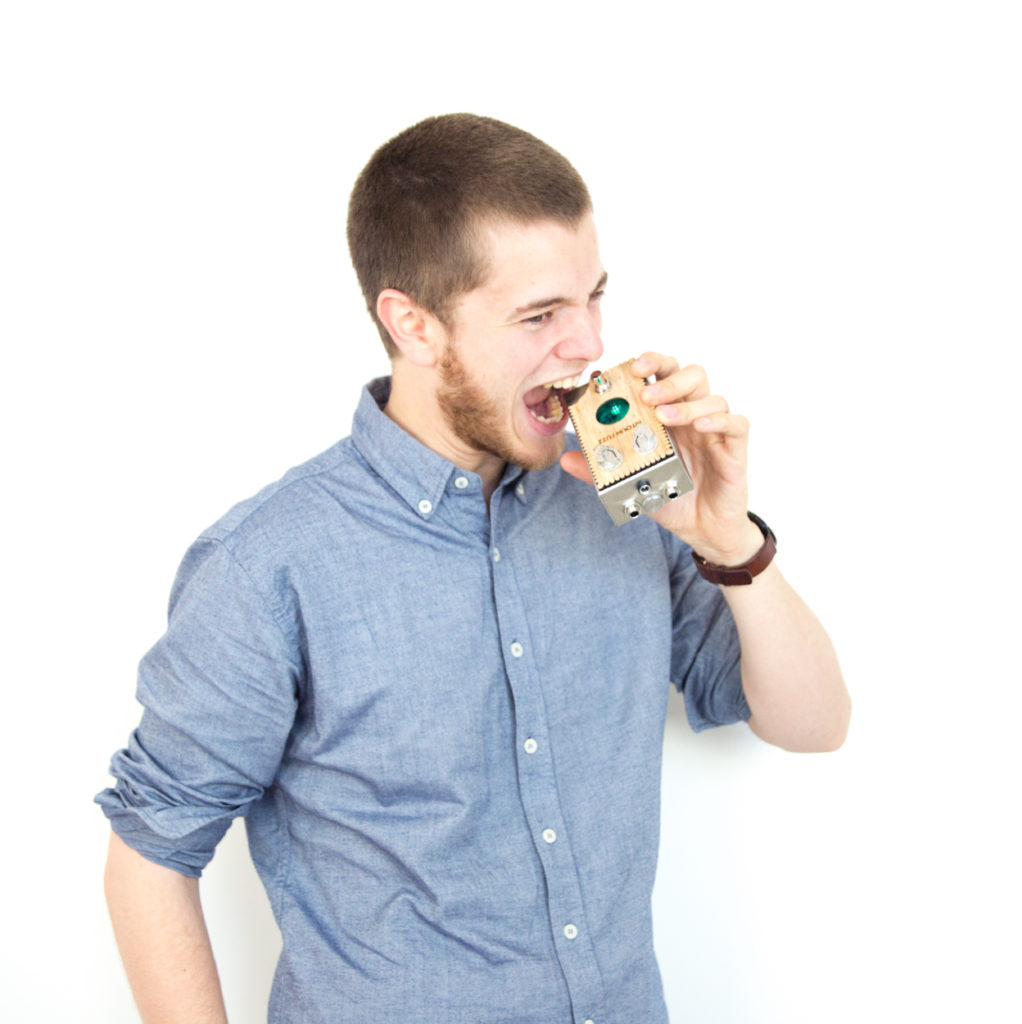 How long have you been a musician? How did you get into it in the first place?
Starting playing guitar with my dad when I was 13! And played with friends some rock music.
Who have been some of your major musical influences, past or present?
When starting guitar, I was fan of various band that influenced me on my tone quest. The ones I have in mind were AC/DC, The White Stripes, Black Sabbath, Steve Vai, Iron Maiden…
What led to the start of Anasounds? How long have you been in business? How big is your operation/how many employees do you have?
4 years ago, while I was a student, I had some time to build up again a band and I needed to find my tone. Instead of buying some and because I had the technical background, I decided to build a chorus. This pedal interested my friends and I shared a lot of clones with friends. When seeing as fast as they've gone, I decided to sell some of them and things evolved step by step.
Magali joined me in order to design the products and build the brand. Since a year Thery is managing the production and quality process. And recently Yann helps on the R&D. When orders increase we have family and friends that help on production as contractors.
Did you have formal schooling, or are you self-taught? Take us through that story:
Yeah, I'm originally from digital signal processing. Worked for a year « OK Google » voice detection and power management. But being in my own company is more interesting today.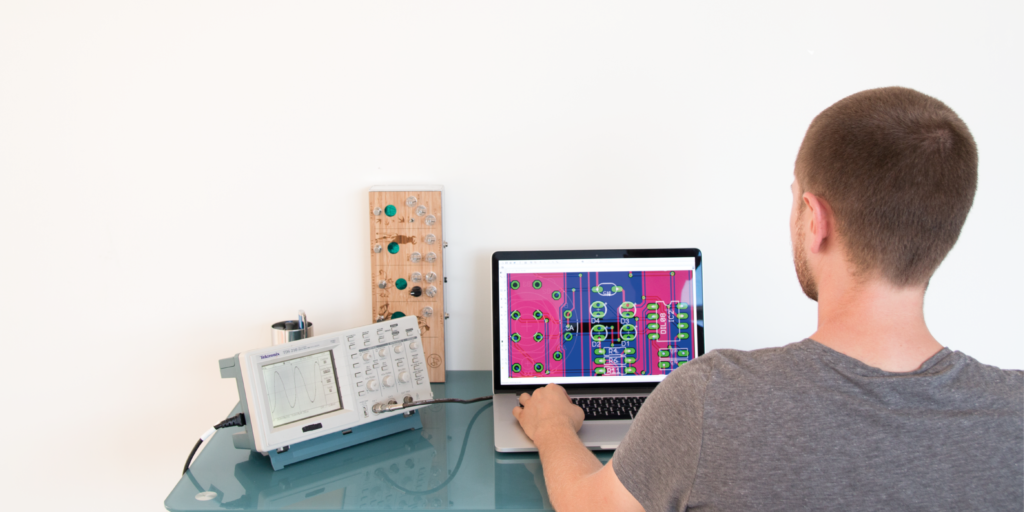 What drives you as far as new pedal creation is concerned? How long does it typically take for an idea to come full circle and become a demo pedal? What's the process behind new gear, and the eventual release of it to the public?
The time to market depends on the product, sometimes we have good surprises on our development and it takes a couple of months but most of time, we work with musicians to perfectionnante the tone, and it takes 1 to 2 years to finalize it.
We don't start from existing products but start from white page and that's why it takes time.
What are some of the biggest concerns facing your profession today?
We don't have concerns about it. Working and living from our passion is from my point of view the best thing we can do.
Where do you see pedal building going in the future?
We would like that on the near future our customers will be able to design their products instead of buying something and trying to fit on it. That's why we let them have an infinite amount of possibilities with the internal settings.
Who are some of your favorite builders in the industry right now?
We are of course impressed by the development of Earthquaker Devices. I think they are one of the biggest in the boutique pedals area. On the opposite, the strategy of Electro-Harmonix is well thought, cheap, quality, innovative.
Name the last 5 records you listened to:
1. QOTSA new album
2. Icky Thump – The White Stripes
3. Man in the Box – Alice In Chain
4. El Camino – The Black Keys
5. Clint Eastwood – Gorillaz

Klon hype: Love it or Hate it?
Of course it's interesting. But with the Savage, instead of cloning the Klon, we've redesigned it with our own tone.
Any last comments, or anything you'd like to talk about?
Keep going on, Mike! Lovely blog you got there 😀
---
Thanks so much to Alex for taking the time to answer some questions! Make sure to go check out https://anasounds.com/ to peruse all of their gear – Cheers!
---
Check out some other recent interviews here:
Ben Deane of Monarch Musical Devices
Michael Weavers of Flux Effects
Kevin Wilson of Wilson Effects
---
GET EXCLUSIVE UPDATES, CONTEST INFO, SEE OUR LATEST DEMO VIDEOS AND MORE: