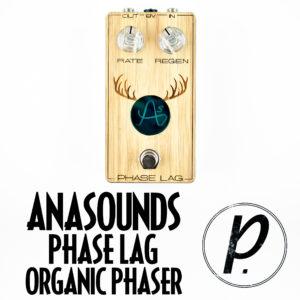 It's been a little while since we've anything in the shop for our friends at Anasounds, but today we've got the first of three pedals from their stellar lineup to chat about and demo. A good phaser can add that special something that maybe you didn't know you needed in your rig, or can be take you on a beautiful, space-infused journey, depending on what you need it for. The Phase Lag is an organic, analog phaser with basic controls and huge, spacious sounds, ones that are sure to fill whatever space you're playing in.
The controls here are easy: Rate controls the speed of the modulation, Regen controls the intensity. Done and done. Through the use of OTA (operational transconductance amplifier) technology, this phaser is not only renders lush, expansive tone rendering, but also adds in excellent effect stability. Sweeping all the frequencies in your signal, the overall dimensions create an aural presence that ranges from an outer space-infused spatial soundscape to a quick-moving and powerful vibrato-like tone when the Rate is cranked up.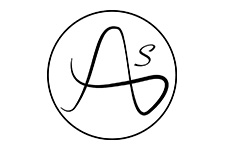 Organic, psychedelic and atmospheric – three perfect words to describe a near-perfect phase effect. Plus, if you're feeling saucy, you can open the pedal up and use an internal trimmer to set the intensity of the light that comes on when you engage the effect. We're always astounded by the unique, individualistic aesthetics that the Anasounds pedals produce, and then are even more amazed once we actually plug them in and turn them on. If you don't know about these guys and what they do yet, head over to check out their entire lineup of gear – there's not a chance you won't find something you like.
GET EXCLUSIVE UPDATES, CONTEST INFO, SEE OUR LATEST DEMO VIDEOS AND MORE: