Happy Valentine's Day!….or whatever. Now, here's something important: If you're a fan of Andy Summers' guitar work, there's a good chance you've always tried to figure out just what created those classic sounds that he and The Police became famous for 40 years ago. Today's pedals is a fantastic recreation of one of the most important pieces to that puzzle, the Electro-Harmonix Electric Mistress Flanger. This version, created by LongAmp and called the Roxanne, not only features artwork inspired by the third album that wonderful band created, but brings with it a tone and range that's sure to make anyone who plays it want to (try) and bust out 'Message In A Bottle' or 'Walking On The Moon' in an instant.
The controls here for the Roxanne work like the Electric Mistress: Set the toggle to Matrix to activate the "filter matrix" setting, which allows you to stop the sweep of the flange and use the Rate control to dial it in to a "sweet spot". In Flange mode, Rate controls the speed of the modulation. Feedback adds that special "whoosh" that flangers are known for into your signal. Range has a couple of uses: in Flange mode, it sets the lower limit of the pitch sweep, but in Matrix mode, it adjusts the filter matrix.
As far as taking the pedal to another level, there are a couple of factors at work here that do just that. First, the original Mistresses had a volume drop issue, as a lot of older effects tend to have, which has been rectified here by an internal trimmer that sets the overall output. You can also run the Roxanne at either 9V or 12V, depending on how much headroom you're after. When you order your own pedal, you can have a couple mods added on as well – a wet/dry mod, as well as an internal FX loop, for taking this already rad effect to the next level.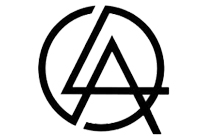 Not only does the Roxanne do an excellent Summers, it will get you to all places Gilmour as well. While not necessarily being known for mega swoosh of flange, but more so for its musical tone, the Electric Mistress is an extremely coveted piece of flanger history, in all of its iterations. So it goes with the Roxanne, but with a little modern flare and pizazz, no maintenance and, best of all, the classic sounds you've been chasing for decades. Coming straight outta Poland, the LongAmp gear is building quite a lineup, and if this pedal is any indication, we can't wait to review a lot more of it in the future. Make sure to go check out their shop on Reverb.com, and thanks to Tomasz for the excellent communication from across the pond, and for building a truly remarkable flanger pedal!
GET EXCLUSIVE UPDATES, CONTEST INFO, SEE OUR LATEST DEMO VIDEOS AND MORE: