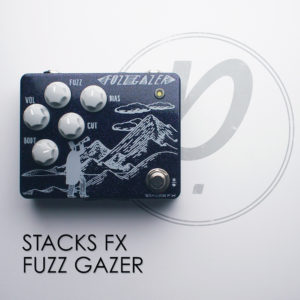 Recently, we had the chance to review and demo a great pedal from a company who has been a supporter of our since practically the beginning: Stacks FX. Their Native Lung Reverb was one of the coolest pedals we'd checked out in a minute, and today we're honored to be able to present to you guys another one of their fine creations, the Fuzz Gazer.
This purple beast is a Silicon fuzz with a ton of tone on tap. Volume controls the output volume, and Fuzz works as a gain control, increasing the fuzz saturation. The EQ section is nice here, too, featuring a Body control for the amount of low end going into the Fuzz Stack (pre-fuzz), a Bias knob, which controls the power that is applied to the two stacked, 2nd stage silicon transistors, and a Cut option, which is a Tilt EQ that appears post-fuzz.
Utilizing the matched and stacked transistor stages, there are a plethora of fuzzy options just waiting to be explored here, from a thick, spitty voltage starved fuzz to a soaring, flying light fuzz, and a bunch of stuff in between as well. Powered by either 9VDC or a 9V Battery, the Fuzz Gazer packs a punch to your face, eardrums and anywhere else you leave unattended.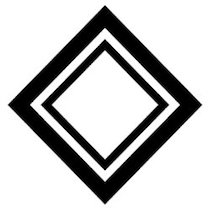 Each pedal is handbuilt and tested in Long Beach, California, and you can both see and hear the attention to detail that has been put into the Fuzz Gazer. Sonically, aesthetically and durability are on on the roster here, making for a well-rounded and killer addition to any pedalboard. Thanks as always to Brian, Miguel and the whole Stacks FX crew for the chance to rock out with another one of their fine creations. As soon as you're done watching our demo video, make sure to head over to their site and grab a Fuzz Gazer for yourself!
GET EXCLUSIVE UPDATES, CONTEST INFO, SEE OUR LATEST DEMO VIDEOS AND MORE: