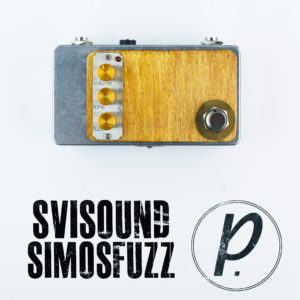 We've had our eyes on the effects being produced by SviSound in Bulgaria since we started Pedal of the Day, and are really excited to bring you guys our first review of one of their pedals today. The SiMosFuzz is a basic fuzz pedal, with some nice goings-on inside, and a signature futuristic design on the outside. THe small controls ensure that once you find your settings, you'll have plenty of room to turn it on and off without altering your perfect fuzz sound in the slightest.
Volume, Tone and Fuzz knobs are the controlling factors to the SiMosFuzz, and work together to form a cohesive array of drive and fuzz sounds. The circuit inside uses both Silicon and MOSFET transistors, providing high input impedance and higher gain. This pedal works well with humbuckers and single coils alike, as we found, and gives off very '70s, classic rock-esque types of tones with ease, making it a great rock and roll unit. Powered by a 9V supply and featuring true bypass technology, this fuzz keeps your tone intact while bypassed, and adds new dirty and gain-filled twists and turns when engaged.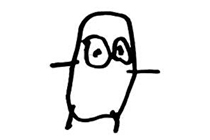 Though not as complex as some of the other effects they've produced, the SviSound SiMosFuzz is a powerful little machine, with huge output and enough drive and fuzz to add an entirely new dimension to both your playing and your signature sound. The special real wood design also gives it a rustic and antique-ish look, providing excellent aesthetics and a great conversation piece between sets. Big thanks to Mark and SviSound for letting us tackle this brutal little monster – we hope to have more reviews of their gear in the near future, but for now, you should at least check out the demo video to hear how this fuzzy kitten purrs.
GET EXCLUSIVE UPDATES, CONTEST INFO, SEE OUR LATEST DEMO VIDEOS AND MORE: