Matt Olson
Onalaska, WI
Mattoverse Electronics
mattoverse.com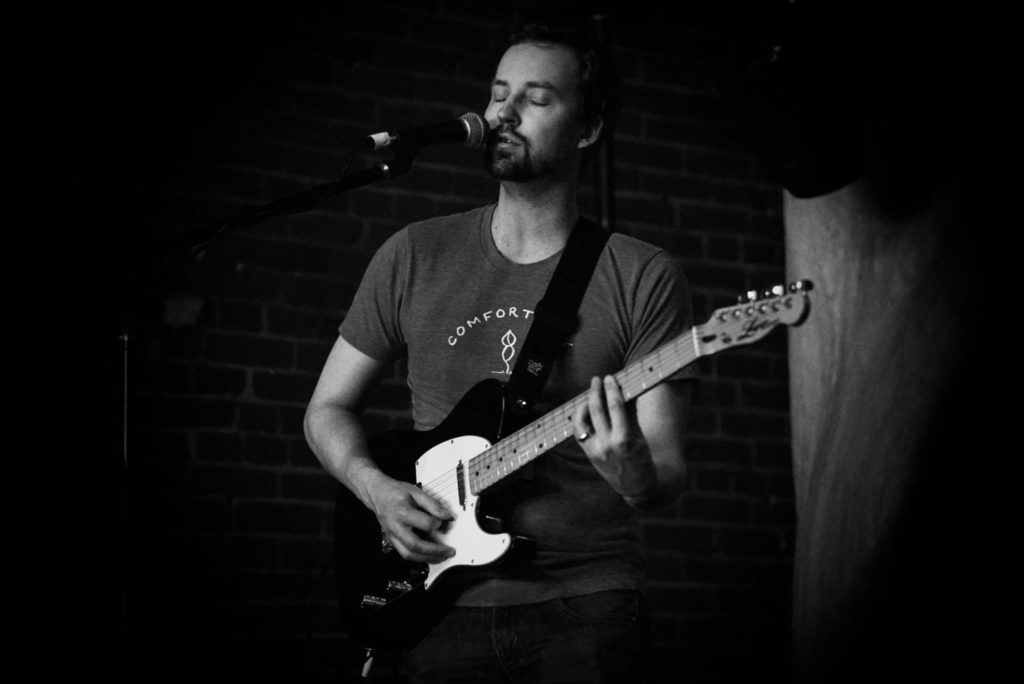 How long have you been a musician? How did you get into it in the first place?
I have been a musician for about 22 years now. I started playing guitar when I was 14, after a close friend and future bandmate suggested we pick up guitars and put down the Nintendo Game Boy.
Who have been some of your major musical influences, past or present?
I was born in 1981 and grew up in the 90's so the early to mid nineties grunge was a huge influence on me. But, was also into bluesy guys like Hendrix and Stevie Ray Vaughn, eventually got into Beck and Radiohead and from there continued exploring further out of the mainstream.

What led to the start of Mattoverse Electronics? How long have you been in business? How big is your operation/how many employees do you have?
I never set out to start a pedal business. I started trying to learn electronics again a few years ago, after a few failed attempts in the past, and was primarily motivated to learn more about how these sounds happened on an electrical level. I was very interested in analog synthesizers at the time, and wanted to learn more about oscillators, filters etc.. The whole point was to learn.
Eventually, I put a few of my projects online and people wanted to buy them, so I started thinking it might make sense to build more to fund more learning and projects etc.. and then encountered a huge variety of things I needed to learn about, in addition to learning about the electronics side of it.
I still look at the whole thing as an experiment, art project, and a catalyst for learning. It also creates a natural feedback cycle such that when I am feeling uninspired musically, I can work on pedals and synths, and then will end up playing with them and eventually getting re-inspired musically or in other creative ways. I have been building pedals as Mattoverse for about 2 years, and I am a one-man operation.
Did you have formal schooling, or are you self-taught? Take us through that story:
I don't have any formal electronics schooling. I know a great tech at the local guitar store who has tried to help me learn, but I sort of have to figure things out on my own through reading and experimentation to actually learn it. Still feel I have a long way to go, but am slowly but surely putting more tools in the tool box, and continually trying to figure out new ways to use them.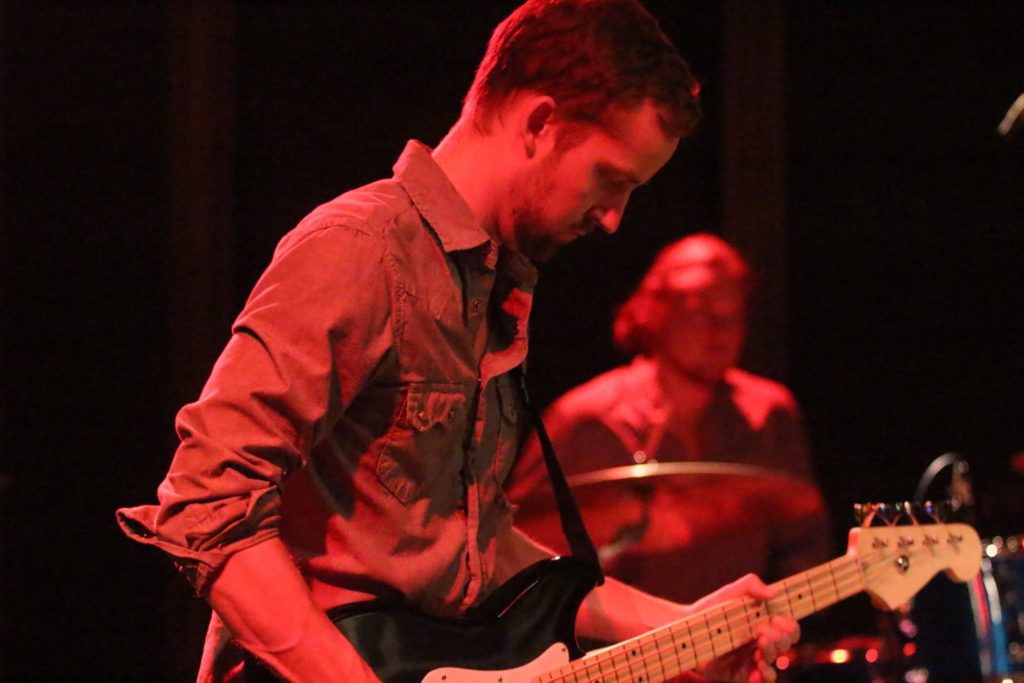 What drives you as far as new pedal creation is concerned? How long does it typically take for an idea to come full circle and become a demo pedal? What's the process behind new gear, and the eventual release of it to the public?
Pedal creation for me is an experiment. While a pedal may start with a specific sound or idea in mind, I often get sidetracked once it is on the breadboard, or inadvertently discover something I was not expecting, and then try to wrangle that into something. I also do not believe I can make a better toaster, in other words I think all the traditional guitar effects have been done so many times and so well that, although I have pedals that fit into that category, I really try to focus on different ideas or a different perspective on those ideas.
What are some of the biggest concerns facing your profession today?
When looking at it from a purely business perspective, the pedal building business is not very attractive, because there is tons of competition at all levels. From the bargain bin all they up to the super boutique stuff – and for the most, part everyone is doing the same thing and most are doing it well. Plus, a lot of them have been doing it way longer, and have a lot more experience and knowledge.
Where do you see pedal building going in the future?
Technology and microprocessors will continue to get cheaper, and you will see more and more pedals that are analog, but with digital control, as well as digital pedals that sound way better, and can do all types of wild things to audio signals. The real question is how much people move to computers, tablets etc.. for all of this stuff.

Who are some of your favorite builders in the industry right now?
There are so many good ones – I know I would miss a pile of people even if I made a long list. Every builder I have met has been super friendly, and it is a really cool community of folks.
Name the last 5 records you listened to:
1. Queens of the Stone Age – Villains
2. Human Heat – All is Too Much
3. Sleeping Jesus – House Plants
4. Carousel Swan – The Wilderness Below
5. Bon Iver – 22 a Million
The Klon hype: Love it or Hate it?
Don't really think about the Klon much I guess. The originals go for crazy money, that seems silly, but I don't collect things, so I don't understand that regardless. It sounds good, but it's just an overdrive pedal – plenty of great clones out there if that's your bag. I always thought a pushed low-wattage tube amp sounds better than any gain pedal.

Any last comments, or anything you'd like to talk about?
Make music, make art, make stuff.
To consume is human, to create is divine.
Stay weird.
---
Thanks so much to Matt for taking the time to answer some questions! Make sure to go check out mattoverse.com to peruse all of the Mattoverse gear – Cheers!
---
Check out some other recent interviews here:
Woodroe "Woody" Weatherman of Corrosion of Conformity
Karina Rykman of the Marco Benevento Trio
Marco Benevento of The Duo / Joe Russo's Almost Dead
---
GET EXCLUSIVE UPDATES, CONTEST INFO, SEE OUR LATEST DEMO VIDEOS AND MORE: