Dario Darnell/Youngr
London/UK
www.youngrmusic.com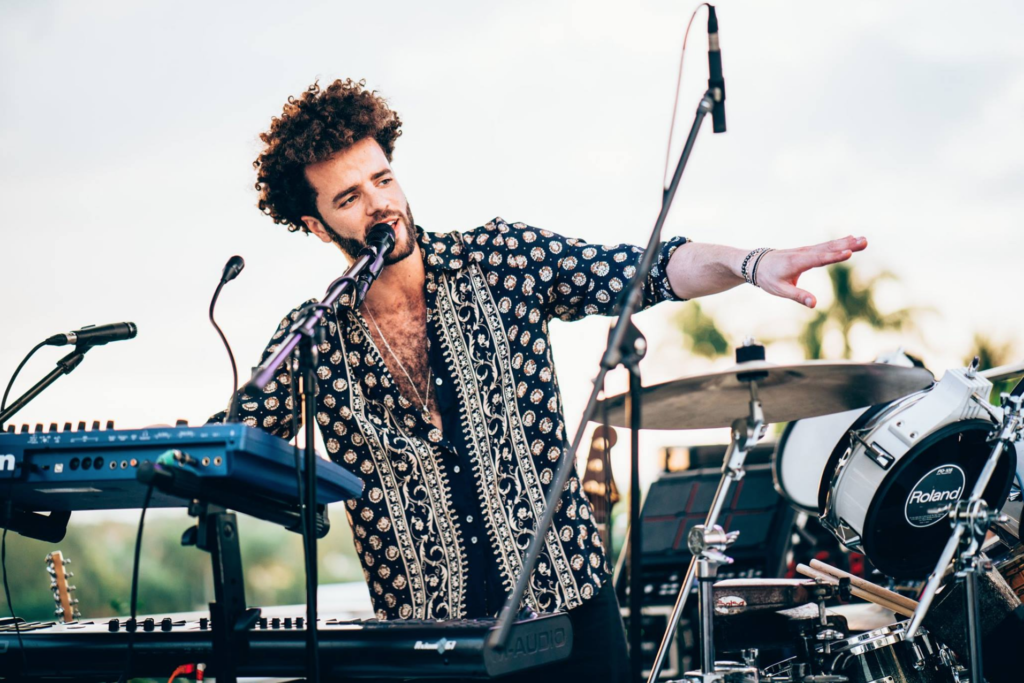 How long have you been a musician? How did you get into it in the first place?
I started when I was around 10/11 years old. My dad is also a musician, so it's always been in the family. Then he forced me to have piano lessons and told me I'd thank him when I'm older! Now I'm thanking him that I'm Youngr (#dadjokes). He also gave me my middle name – Younger!
Who have been some of your major musical influences, past or present?
Simply Red, Prince, MJ, James Brown, Fela Kuti, Kid Creole, Dr. Buzzard's Original Savannah Band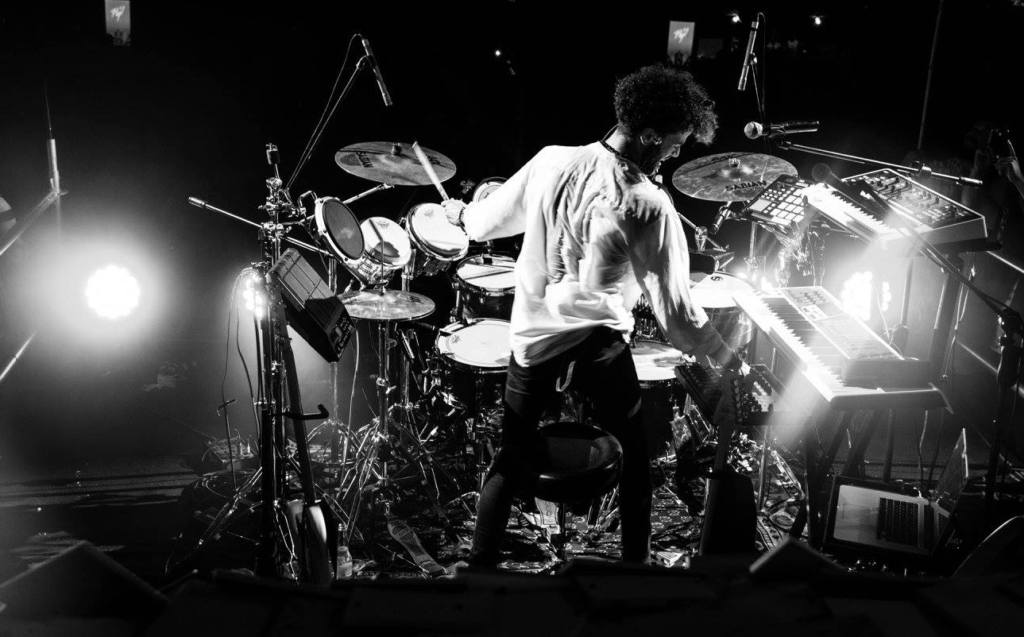 What drew you to using pedals initially? Have you been using them throughout your playing career? How have pedals helped to shape your sound, or influence the style that you've created?
I started off using loop pedals, especially the early Roland ones, but as I got heavier into dance music and production, I realised the limitations, so I moved over to Ableton and the Akai APC. Still using a Roland FS-5U. Recently been getting into reverb pedals (I love a good spring verb on my Tele). Orange recently sent me over 3 of their new pedals, a compressor, a driver and a distortion pedal. Really tasty stuff. Particularly liked the compression as I do a lot of palm mute picked melodic lines on guitar. In the live show I run my bass through a Sansamp for some EQ and a teeny bit of chorus in places. Nothing too crazy.
What's your current setup look like? Take us through your pedal rig (feel free to include amps and instruments as well if you'd like):
P-bass and tele, drum kit, 2x Roland SPDs, 4x Roland PD-85 pads, Gibraltar/Yamaha rack, Novation Pad control, 2x Akai APCs, various percussion, MOTU interface, Roland JD-XI, Roland A-800 pro midi keys, 2x SM58 betas, Fender Blues Deluxe tweed amp, 2x BOSS tuners, 1x tech21 Sansamp, channel switcher pedal, Big Sky verb, BOSS Super Chorus, MOOG MF Minimooger delay.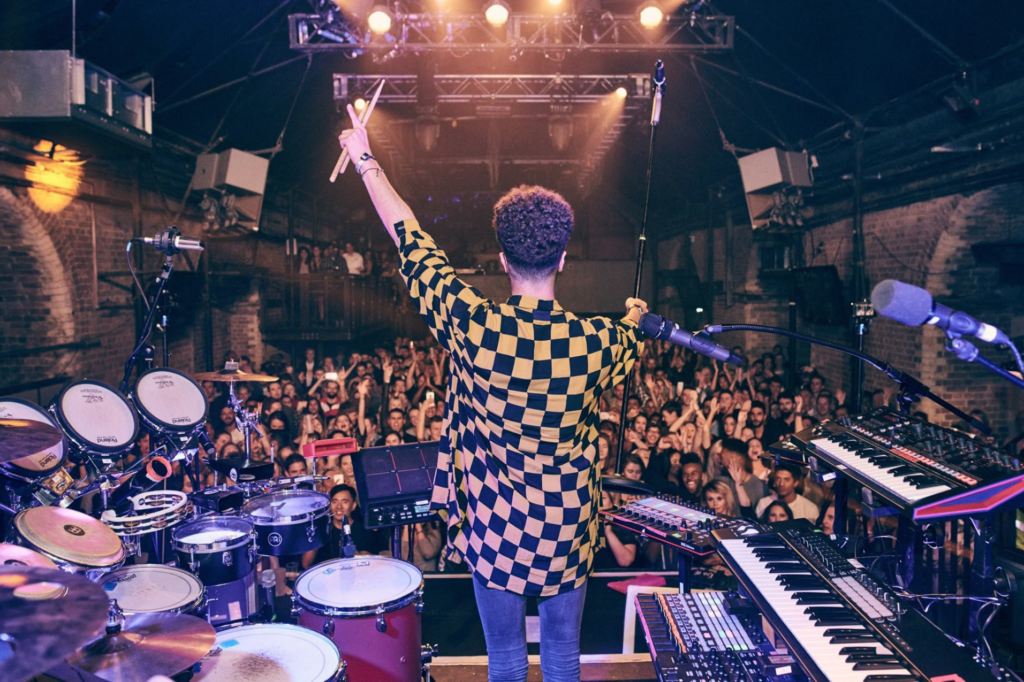 Favorite type of pedal (drive, delay, fuzz, etc. – more than one answer is always acceptable!):
My favourite types of pedals are the creative ones… a pedal that I have to take off my board and wire into the studio because there is nothing else like it. The Strymon series are great for this. Especially the Big Sky. I can't live without reverbs!
You're stranded on a desert island – which three (3) of the following do you want to have?
Instruments: Fender Telecaster
Amps: Fender Blues Deluxe
Pedals: MOOG MF Minifooger Delay
What's up next for you/your band(s)?
I won an Ebba award recently, so I'm currently in Amsterdam about to play at the award show. After that, US tour supporting Matoma in February – can't wait!!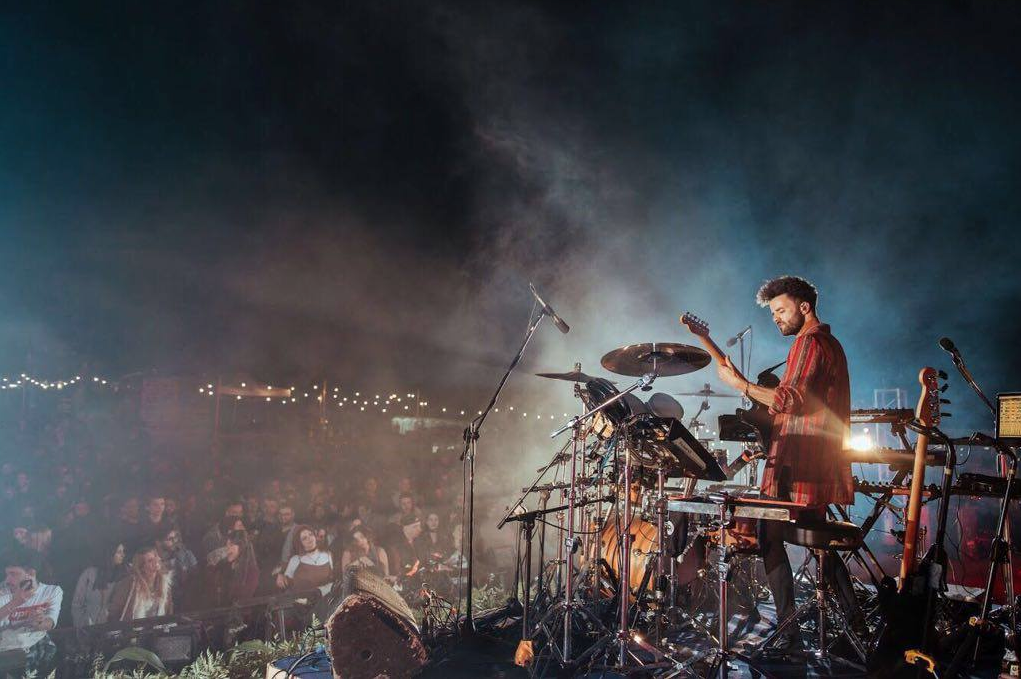 The Klon hype: Love it or Hate it?
100% sold on it. I borrowed one for a while and giving it back was an issue for me.
Any last comments, promos or anything you'd like to talk about?
Spread love and positivity!
Oh, and never leave the house without a jacket.
x
---
Thanks so much to Youngr. for taking the time to answer some questions! Make sure to go check out www.youngrmusic.com to see when he'll be in a town near you – Cheers!
---
Check out some other recent interviews here:
Jared Scharff of Saturday Night Live
Woody Weatherman of Corrosion of Conformity
---
GET EXCLUSIVE UPDATES, CONTEST INFO, SEE OUR LATEST DEMO VIDEOS AND MORE: